Arts Award Case Study: Tees Valley Museums
16 January 2023
"I dwell in possibility…" Emily Dickinson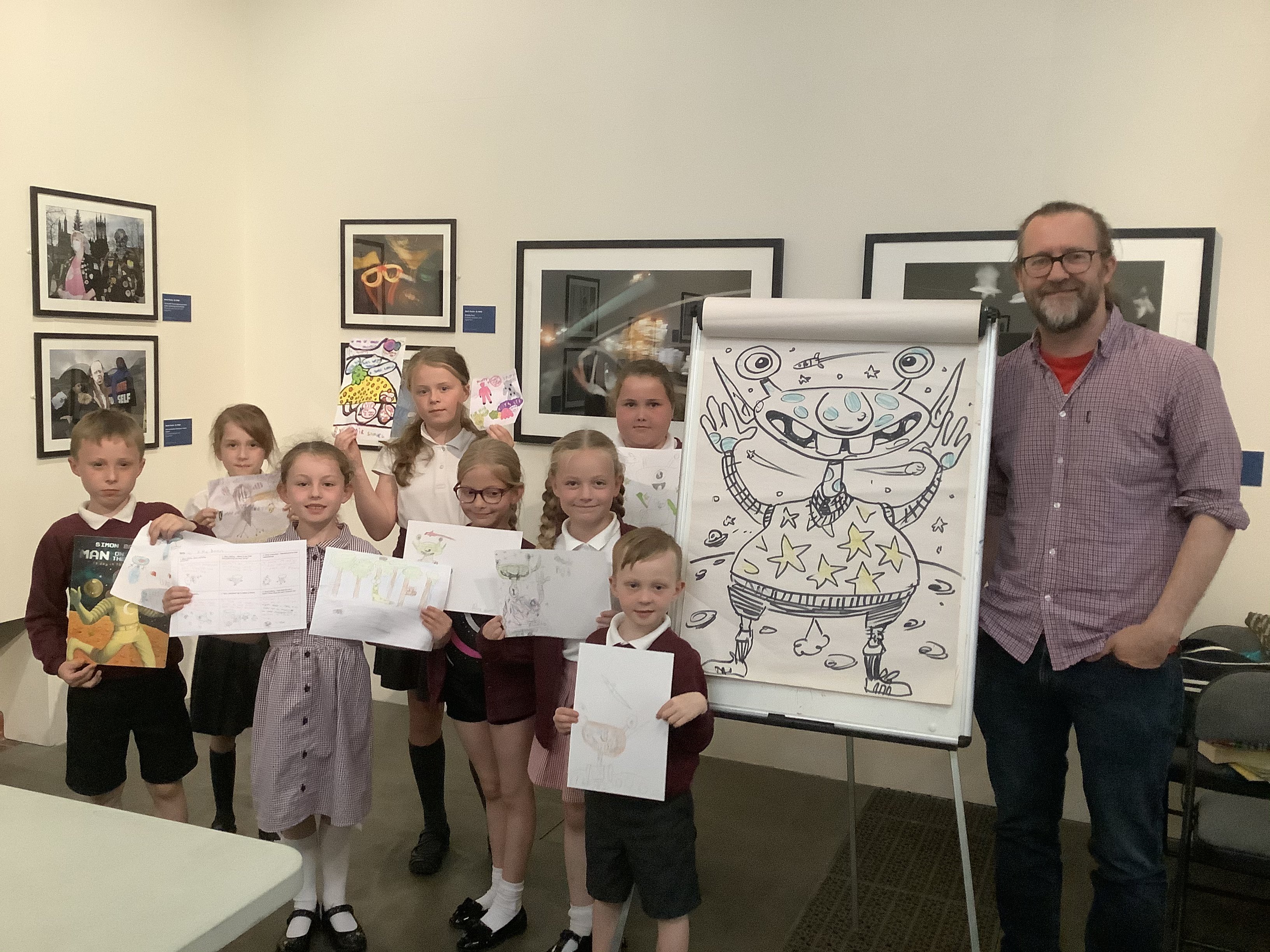 I am Tracy Linsley, the Family Inclusion Officer for Tees Valley Museums, which is a consortium of seven venues across five local authorities. Our museums have delivered Arts Award to Primary school age children at Discover level for many years. This has been mainly through whole class workshops in our venues, with an accompanying outreach school visit.
The lockdown and school closures during the covid pandemic in 2020 gave a chance for the museums to explore different ways of promoting and delivering Arts Award. We could concentrate more on the individual interest of the participants, rather than numbers. We promoted Arts Award at home on school homework platforms and on our museum Facebook pages. We received 40+ Arts Award Discover and one Arts Award Explore. The completed arts logs were extremely varied, showing the children's individual interests in different art forms. Feedback was positive and we found the impact was much greater to the children, so decided to continue developing our approach to our delivery, taking it away from whole class delivery, and working with small groups on their interests. We were also keen to continue with parent and carer involvement where appropriate, as we found that they enjoyed spending time with their children being creative.
In early 2022, alongside the Learning Officer at Hartlepool Art Gallery, we contacted local schools within walking distance, asking them if they would be interested in promoting weekly afterschool creative writing workshops at the art gallery. These would be attended by children and parents and carers. I met with a deputy headteacher, who could see the benefit of the proposed sessions immediately. The places were offered to children with a particular interest in creative writing. With her support we recruited 12 families who attended the sessions weekly. We had two artists involved in the sessions, Simon Bartram a Children's author and illustrator who was exhibiting at the art gallery at the time, and Elizabeth Baker a local storyteller.
The artists supported families to create their own characters and write their own stories that were inspired by the "Man on the moon series", written and illustrated by Simon. They also created model creatures to accompany their stories and participated in a question-and-answer session with Simon. The children were creative with their questioning:
"What was the first book you ever wrote?"
"What part of the book did you like?"
"Do you do all the drawing?"
As our time was tight within the sessions, rather than spending time writing in the arts logs, photos and notes were gathered from the children at every opportunity, and they were used as evidence. They had a sharing session on the last week, and all their work was exhibited in the art gallery where they came back with their families to visit. The response from children and adults about the workshops, meeting the artists and having the opportunity to be creative in this way was extremely positive.
As facilitators, this was a new way of delivering and evidencing Arts Award which we think was extremely positive. It gave the children much more opportunity to participate and reflect on the art by using the mixed media to evidence, rather than written completion of their arts log. It was also great for the organisation as it brought new families to the venue.
We are planning on delivering further small family group Arts Award in this way around different art forms, again using the schools as a platform for engagement. I found the deputy headteachers support crucial for the club's success, and was invited in to school to issue the children with their certificates in assembly, which was a lovely addition.
As a facilitator of Arts Award, this method does take more organisational skills, making sure everything is initialled and photographed ongoingly, however I feel the experience for the children was much more rewarding. I advise all new advisers to not worry about the number of Arts Awards they are completing, but to think about the impact the completion of Arts Award has on the individuals.
Special thanks to Simon Bartram and Elizabeth Baker for making the sessions so interesting for the families.
Discover Arts Award
Arts Award inspires young people to grow their arts and leadership talents: it's creative, valuable and accessible.
Find out more at artsaward.org.uk