Arts Award
Arts Award supports children and young people to develop as artists and arts leaders.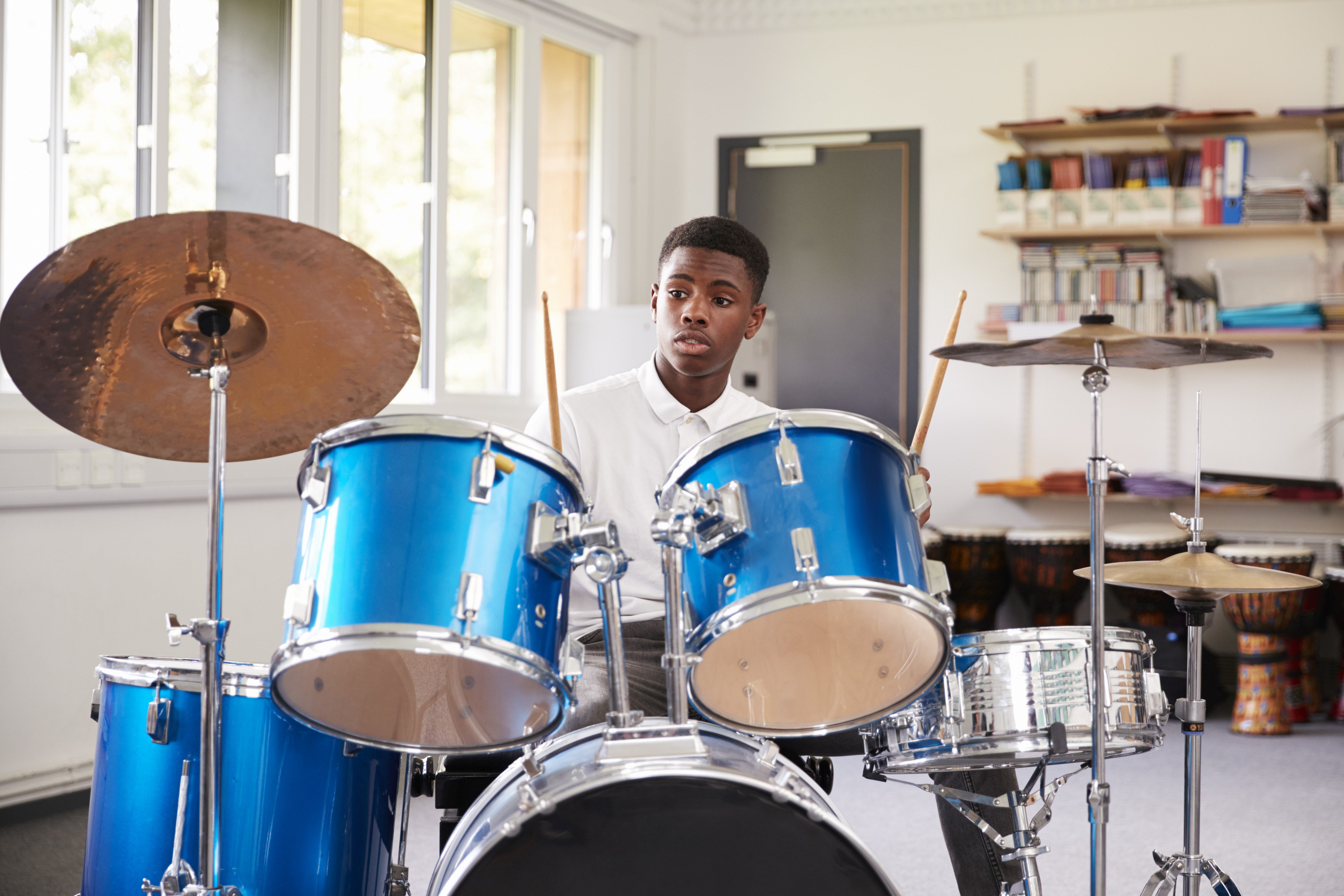 Arts Award supports children and young people to develop as artists and arts leaders. It deepens engagement with arts and culture, develops both creative and leadership skills, and importantly, the Arts Award leads to a national qualification.

Through the five different levels of Arts Award, children and young people aged up to 25 can explore any art form. The award builds confidence, helps young people engage and enjoy cultural activities and prepares them for further education and employment. At Culture Bridge North East, it's our job to support schools and cultural organisations to help more children and young people to achieve Arts Award, and to raise awareness of the award more generally.
Arts Award online adviser training
Arts Award adviser training has moved online
From September, courses taking place throughout the academic year can now be booked on the Arts Award website.
Training is available at the following levels:
The new online course comprises a live webinar and two learning modules which are completed independently.
Groups of six or more people from the same organisation or consortium who would like to train together should contact the Arts Award training team to discuss their training needs.
Find out more about Arts Award online adviser training or book your place here.
Where to go to do Arts Award
Got a question about Arts Award?
Is your school thinking of starting their Arts Award journey? Then check out our Q&A with Arts Award Adviser Jane Gray to find out how you can get started and why Arts Award is such a great programme for young people.

---
We often receive questions about Arts Award, both from those already involved in it, and those who've yet to take part. These common questions have been answered in a special film made by an amazing team of young people doing Arts Award - The Treasure Group over-5s from The Customs House, along with members of its youth theatre, working with animator Lesley-Anne Rose.

News and resources
7 May 2020 - Pupil voice - Learning in the Lockdown - Arts Award examples
Pupils from Rye Hills Academy have given their comments about Arts Award during lockdown and included images of some of their art work. Read more...
29 April 2020 - Blog: Lock Down Learning - Arts Award
Angela Rose-Hammond, Lead Practitioner of Teaching & Learning and Teacher of Drama, Rye Hills Academy, talks to us about teaching during lockdown. "This was going to be a great year for the arts at Rye Hills Academy….our Artsmark statement of commitment was accepted and our journey towards maximising creativity was all mapped out. In the early spring term our inaugural Arts Award programme was launched with Culture Bridge North East and the wonderful Jane Gray from Arts Award holding our hands. Four members of our creative arts staff were trained up and eager to get started …along with 25 enthusiastic pupils. All of us raring to go. Read more...
24 April 2020 - Arts Award blog: Online arts provision, support and guidance for remote teaching and learning
A round up of Trinity's online support, and ideas from across the web: we are living in unprecedented times. Due to Covid-19 children are no longer in school and many traditional instrumental, drama and other arts teaching can no longer continue as normal. This resource aims to bring together some of the best resources from the internet to help you maintain your teaching from a distance, especially if you are delivering Arts Award remotely. Read more...
Guest blog: Arts Award at the Captain Cook Birthplace Museum
Jenny Phillips is Education Officer at Middlesbrough's Captain Cook Birthplace Museum, which is part of the Making a Mark programme. Offering children the chance to gain an Arts Award as part of the programme has proven popular with teachers over the last few years. Read more...
Guest blog: Arts Award and Music Education Hubs, by Jacky Craig
As Lead Officer for Music Partnership North, the music education hub in Northumberland and Newcastle, Jacky supports and delivers many aspects of music education, both in and out of schools, from whole class music lessons, instrumental tuition, ensembles, workshops, projects, and continuous professional development. In this blog, she explains how Arts Award helps to broaden musical opportunities and enrich the lives of children and young people. Read more...
Guest blog: Gold Arts Award at Durham Sixth Form Centre, by Victoria Scholfield
Durham Sixth Form Centre offers Gold Arts Award to all Year 13 students, as an alternative qualification that sits alongside its curriculum plan. Victoria Scholfield, Lead Teacher of Dance and Gold Arts Award Adviser at Durham Sixth Form Centre, explains more...
Guest blog: Bronze and Silver Arts Award, by Paul Martin
Paul Martin, CoMusica Arches Project Leader, and Arts Award Leader for The Sage Gateshead, is a member of a peer mentoring cohort of Bronze and Silver Arts Award Advisers, who met for the first time last month. In this blog, Paul shares his experience of delivering Arts Award with a focus on Bronze and Silver. Read more...
Blog: Arts Award and Family Learning at Tyne & Wear Archives & Museums, by Clare Smith, Learning Programmes Manager
""Help people determine their place in the world and define identities, so enhancing their self-respect and their respect for others."
"Reflecting our mission statement is at the heart of our Arts Award programmes. This is the intent to encourage young people not only to engage with arts and culture, but to also discover and explore their own individuality." Read more...
Blog: Building positive learning relationships at Hebburn Comprehensive School, by Siobhan Woodcock, Support & Inclusion Manager
"I'm responsible for a small cohort of pupils placed on an alternative curriculum, that requires them to spend part of the week gaining unpaid work experience, and the rest of their time in a specialised unit working towards GCSE qualifications.
"I first experienced Arts Award through The Customs House when my daughter completed a Discover Arts Award in just three days!" Read more...
Blog: Arts Award and Artsmark - One big journey at the Duchess' Community High School, by Ruth Brown - Head of Art & Creative Arts
"I was recently asked to explore how Arts Award has impacted upon the young people at DCHS and the value we afford it in the day to day running of our Arts Curriculum. It would be fair to say that for us, both Artsmark and Arts Award take us on one big journey...To explain, it's best to share when we've come from." Read more...
Hundreds of children achieve their Discover Arts Award
The Customs House, on behalf of Culture Bridge North East, has supported North East arts and cultural organisations to successfully deliver a Discover Arts Award in a day.
551 children achieved their Discover Arts Award working with the following organisations: Northern Gallery for Contemporary Art and Sunderland Museum and Winter Gardens; Amber Film and Photography Collective; balletLORENT; Northern Stage; Berwick Film and Media Festival; North Tyneside Music Education Hub; Beamish; Helix Arts and Gem Arts. Read more...
Film: Arts Award Peer Mentoring Programme
If you're interested in Arts Award or if you're an Arts Award adviser - take a look at our peer mentoring film.
Blog: Developing plans for Arts Award, by Eileen Atkins
"Because of the flexible nature of Arts Award it can be delivered in lots of different ways. I've been involved directly as an adviser and through bridge work for a few years now. In my experience, the longer you leave it between doing your adviser training and doing your first Arts Award delivery, the more daunting it can become." Read more...