Artsmark
'Arts and creativity have been a lifeline in lockdown. Artsmark can support you to maintain and build your school's commitment to creativity, which is needed now more than ever.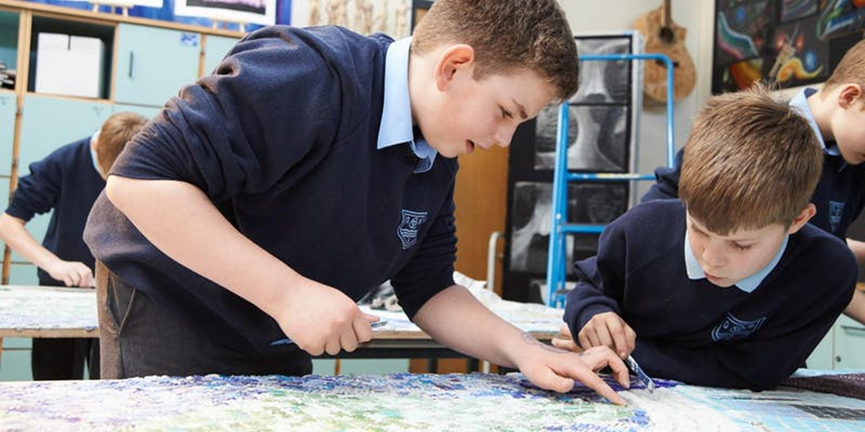 Why Artsmark is right for your school

Artsmark – the award for schools, has been designed by schools for schools. Artsmark protects and supports arts in education settings, helping to unlock the potential of children and young people, to develop character and talent, and increase knowledge and understanding.
Culture Bridge North East is delighted to be working in partnership with The Forge to deliver our Artsmark programme.
To register visit the Artsmark website. It's £500 to join (or £250 for schools with fewer than 100 pupils) and that includes the Artsmark Development Training CPD for two members of staff and ongoing support from The Forge and Culture Bridge North East.
Once you have registered, The Forge will be in touch with you to attend one of our free Artsmark development days.
Artsmark support
Writing your Artsmark Statement of Commitment (updated March 2020)
This is a helpful resource, which will guide teachers through the process of writing their Artsmark Statement of Commitment.

With special thanks to Newminster and Chantry Middle Schools, in Morpeth.

If you would prefer to watch the film a section at a time, you can find the timings for each question below:
Context box: 02:18
Question 1: 04:40
Question 2: 06:26
Question 3: 02:54
Question 4: 08:19
Question 5: 10:38
Question 6: 12:16
Top Tips: 14:05
10 reasons...
...why becoming part of Artsmark can help your school; Artsmark:
helps ensure all children receive high quality, inspirational, child centred experiences
aligns itself to your school development plan and strategically tackles whole school objectives
helps your school monitor and evaluate your whole school SMSC provision
helps audit current provision to identify areas for development
proactively encourages and rewards effective networking and the sharing of good practice
ensures that your school offers a rich, balanced and culturally diverse curriculum
supports successful and sustainable relationships with the creative industries
opens up new CPD opportunities for your staff
provides support for your school throughout
will help raise your school's profile.
Ruth Robinson, Durham Sixth Form Centre explains: "When I expressed an interest in reapplying for Artsmark I was asked, 'Is it worth it?' And, 'Have you got time?' The answers are yes absolutely, and, if you don't have time you should make it! Artsmark has re-invigorated practice, helped us to re-group and remember why it is so vital to continue to inspire young people through the arts and culture at the same time as supporting our whole school vision."
Resources
The Artsmark process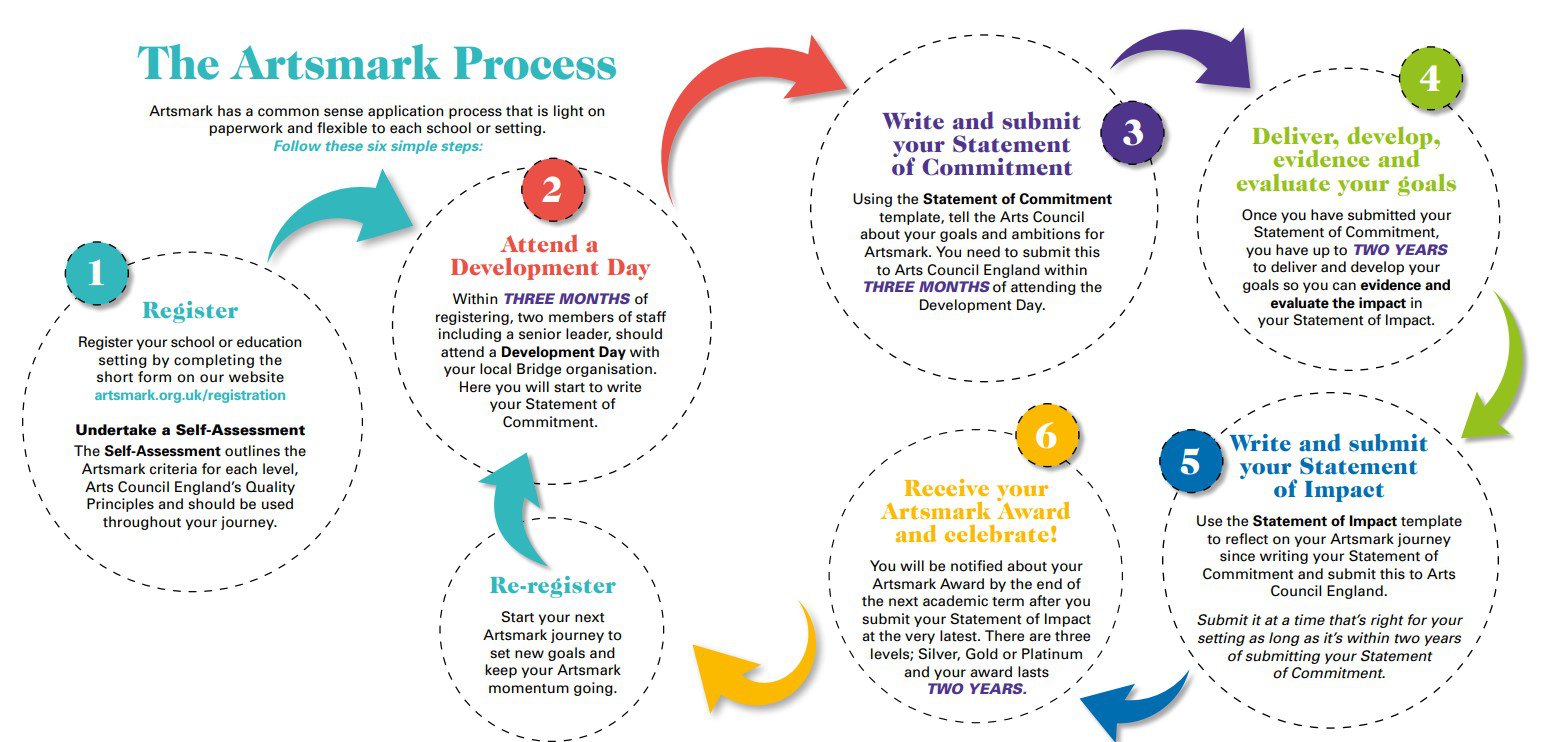 ---
The North East Artsmark community
The North East Artsmark community
Artsmark Partnership Programme
What is the Artsmark Partnership Programme?
The Artsmark Partnership Programme is an Arts Council England endorsed network of organisations who are devoted to bringing great arts and cultural opportunities to children and young people.They support Artsmark registered schools and other educational establishments on their journey to embed arts and culture across the curriculum. There are now 80 Artsmark partner organisations in the North East, all equipped to support the 300+ Artsmark schools in the region on achieving their goals to deliver quality arts and cultural opportunities for all their pupils.
You can become an Artsmark partner by attending our free briefing sessions. The next one is: TBC
---
To find registered Artsmark partner organisations in the North East visit our directory and click the Artsmark partner tab.