Arts Award Case Study: Columbia Grange School
10 February 2023
A sense of achievement
My name is Jayne Littlewood, and I'm a teacher at Columbia Grange School, which is a specialist primary provision for pupils with a diagnosis of Autism Spectrum Disorder (ASD).
I trained to become an Arts Award Adviser a few years back, and since then we have worked with all of our Year 6 pupils to give them the opportunity to complete their Arts Award at Discover level, prior to leaving us at the end of the academic year. It's always nice to look back at the time the pupils have spent with us, but, since we started doing Arts Award, we now present all pupils with their completed arts log and certificate during their Y6 leavers assembly. It's wonderful to see how proud they are, as it gives them a sense of achievement when they stand up in front of their peers and parents and carers to receive their award.
Delivering Arts Award at Discover level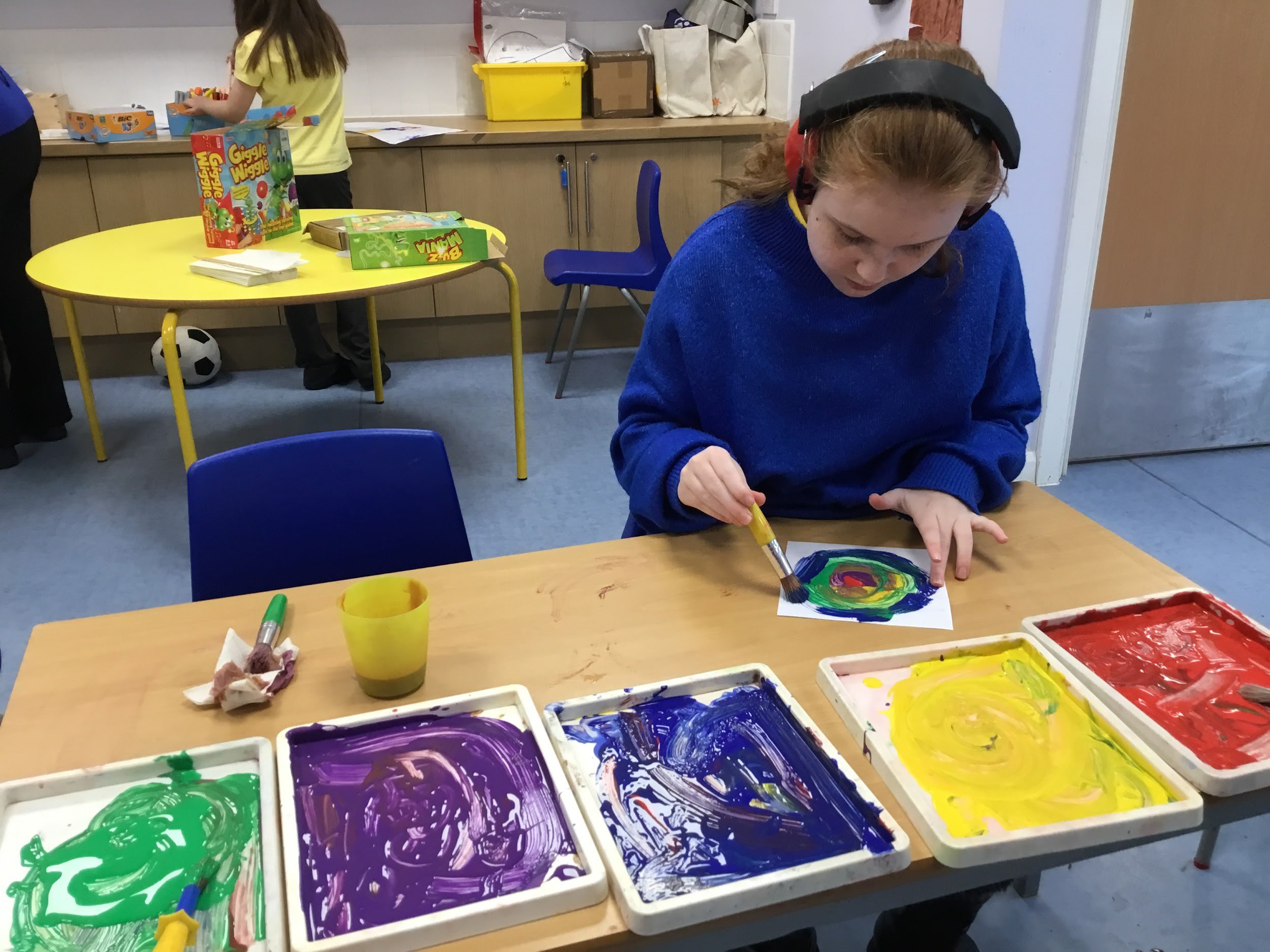 The pupils start by spending time looking at, and experiencing, different forms of art. They make a log of the different types of art they find. Many of our pupils may not have had the experience of a trip to the theatre, explored sculptures on a sculpture walk, or been to an art gallery before. They then move on to studying a specific artist. They focus on materials used and effects, practising different techniques in an attempt to achieve a desired outcome. They then have the opportunity to explore different ways of creating something and are encouraged to think outside the box to produce their own piece. All completed work is then shared in some way, either through display, exhibition or a show attended by other pupils, parents and carers, staff and governors.
I observed the pupils as they progressed through their Arts Award programme, and saw that not only was the quality of their work far higher than I had expected, but also involved such a huge variety of different types of art. I couldn't help but be wowed by their creativity and enthusiasm. Some pupils were creating short animations using clay models, some were putting plays on for other pupils and parents and carers to attend, and some even had an art exhibition for parents, carers and Governors.
They were all experiencing new activities which were exciting and inspiring. They were engaged because they were having fun, they were talking about the work they were doing and they were working together - not an easy task for some of our pupils. This year has been especially exciting for me, as I have some year 6 pupils in my class, so have been able to work with them in a practical way, rather than just as an Arts Award adviser once they have completed their arts log. It's been wonderful to see them explore and develop their skills and watch them using resources and equipment that they may not otherwise get the opportunity to use. Pupils thoroughly enjoyed focusing on the work of Kandinsky. We watched a short video about his work, and then had a go at creating our own piece. We then went on to look at the Pop Art movement. Pupils had practical hands-on experiences of art, dance, music as well as opportunities to use ICT to create art work using Purple Mash. They have embraced the work with growing independence and imagination through exploration and most importantly, having fun!
Staff development
Primary teachers have to teach all subjects across the curriculum. Staff tend to come from different backgrounds, with different skill sets, and even though quite capable of teaching art, not all are especially confident when tackling the arts. Taking part in Arts Award has benefited many of the staff working in the school, as it has given them a focus and encouraged them to expand their own knowledge and understanding of many different forms of art which they may have previously been reluctant to tackle. Their confidence has grown, and they are now more likely to venture into the unknown, not being afraid to try something new or different. All in all, taking part in Arts Award has helped to boost everyone's creativity, curiosity, confidence and communication skills.
Discover Arts Award
Arts Award inspires young people to grow their arts and leadership talents: it's creative, valuable and accessible.
Find out more at artsaward.org.uk