BLOG: Why are Artsmark & Arts Award important at a secondary school level?
21 December 2018
BLOG: Why are Artsmark & Arts Award important at a secondary school level?
As part of our Secondary School campaign, we've been visiting lots of schools and cultural venues across the region to find out about all of the exceptional work that is taking place. Along with learning about the positive things that are happening we also want to understand the difficulties that both secondary schools face while trying to deliver Artsmark & Arts Award to 11-18-year-olds.
We understand that there are always challenges to delivering schemes that sit outside of GCSE's and A-levels. After having many conversations with you all about the implementation of creativity and the arts, you have told us that you think that educating young people in the arts is vital to creating well-rounded individuals with a wide range of social skills.
Often one of the biggest challenges apart from securing funding is being able to understand the real benefits of investing in Artsmark or Arts Award. We have also been asked to explain what the main differences are between these two independent arts based schemes.
So hopefully this article will help you to clarify the differences between Artsmark and Arts Award and by signing up to Culture Bridge North East's schools newsletter we can also let you know of any funding opportunities that you're eligible to apply for! Culture Bridge North East (CBNE) hopes to encourage you to keep moving forward with the arts and to ensure that you're investing in your own Artsmark or Arts Award journey in 2019.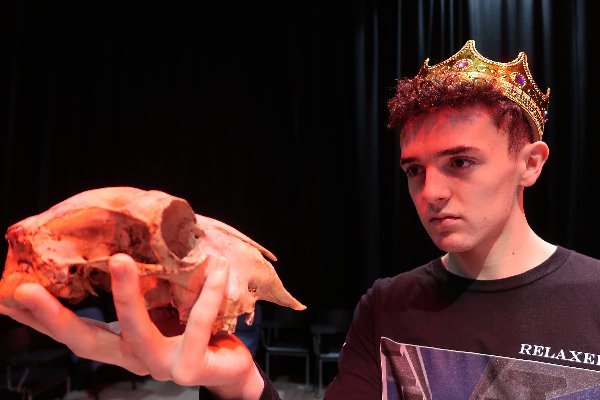 Photo credit: Duchess Community High School Alnwick

What is Artsmark?

Artsmark is a creative quality award that has been designed by schools for schools. Plus it's accredited by Arts Council England & it supports EBACC and STEM priorities. There are 3 Artsmark levels - silver, gold and platinum - and once you receive your accreditation, it is valid for 2 years.
How does it work?

Before you can become an Artsmark school or Sixth Form College you need to complete the following steps:
Step 1: Register your school.
Step 2: Take a self-assessment.
Step 3: Attend a development day (run by The Forge for CBNE).
Step 4: Write your statement of commitment – you now have up to 2 years to work on the delivery and development of your goals.
Step 5: Attend some support sessions.
Step 6: Use a case study template to write up the impact of Artsmark on students, staff and the whole school and submit it to Arts Council England.
Step 7: Receive your recognised Artsmark level.
What are the benefits for the school?
Your school will gain a nationally recognised award that is supported by Arts Council England.
You will build stronger external partnerships with a range of cultural organisations.
Artsmark offers free support to teachers allowing them to develop new skills and deliver the arts in a new way.
Your educational institution will have the opportunity to supplement the skills it offers by using outside knowledge and experience, therefore, strengthening your school or college's creative offer.
Artsmark provides a clear framework to plan, develop and evaluate your arts and cultural provision.
Your school/college will be able to embed the arts, culture and creativity into the whole curriculum.
What are the benefits for the pupils?

An improved pupil experience.
Artsmark looks at building the confidence, resilience and drive of your pupils.
It will help develop your pupils into happy, articulate and successful individuals.
Artsmark helps your school/college to meet the Spiritual, Social and Cultural development needs for the wellbeing of your young people.
It will support young people in creating their artistic voice.
How much does Artsmark cost?
To apply for Artsmark, you will be charged a one-off registration fee of £500.
Please note there is a discounted fee of £250 available for schools or colleges with less than 100 pupils.
How can Artsmark work alongside Arts Award?

Arts Award complements Artsmark, and if you are looking to gain a Platinum Artsmark level for your school or college, then you may wish to start delivering Arts Award as this can support your application and show that you're committed to offering a broad range of extra-curricular activities and certifications for your pupils.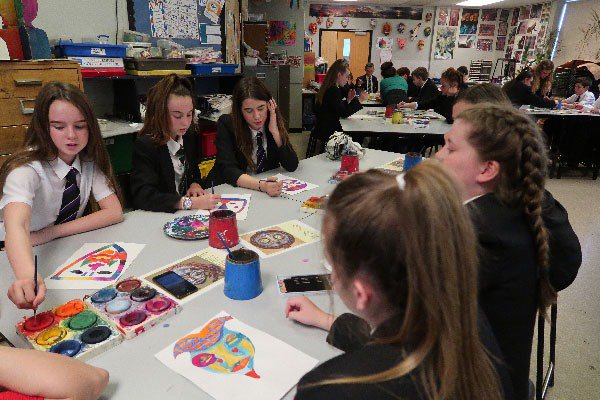 Photo credit: Rye Hills Academy Redcar

What is Arts Award?

Any setting, including schools and cultural venues can run Arts Award. It is a set of unique qualifications that are awarded to 5-25-year-olds. These awards help to develop young people as artists and arts leaders. There are 5 different levels of Arts Award: Discover and Explore, which are best suited to children aged 5+, Bronze and Silver are for 11+ and Gold Arts Award for 16-25 year olds. Arts Award is managed by Trinity College London in association with Arts Council England.
Why is Arts Award important?

With regards to secondary school aged young people, we would advise that you focus on Bonze, Silver and Gold Awards. However secondary level pupils can also complete the Discover and Explore Art Awards.
If you currently teach or work with 16-25-year-olds and you'd like to deliver a Gold Award you only need to take part in a one-off half-day training session before you can start delivering the Award! Plus any pupils that complete a Gold Award will gain a level 3 qualification and 16 UCAS points. Gold Award is a great option for young people that wish to gain a qualification within the arts but are unable to take up a creative A-level such as music, dance, art or drama due to timetable clashes or they just need to take certain subjects to get into university.
How does Arts Award work?
Step 1: Decide which level of Arts Award you'd like to deliver.
Step 2: Book onto a training course. There are 3 separate courses, one for Discover and Explore, one for Bronze and Silver and a third course for Gold.
Step 3: Complete your training and then register your school or organisation with Arts Award.
Step 4: Plan how you'll deliver Arts Award, it can be integrated into the curriculum or you can make it an extra curricular scheme, while cultural and creative venues can offer Arts Award as an enrichment programme.
Step 5: Start delivering Arts Award and ensure that the young people keep a log of their work. The record can include, sound recordings, videos, photos sketches or written notes.
Step 6: Complete all of the evidence needed for the Arts Award it is then assessed by your in-house trained adviser.
Step 7: An independent moderator then assesses the work.
Step 8: You'll receive the results and the young people will gain an award and certificate.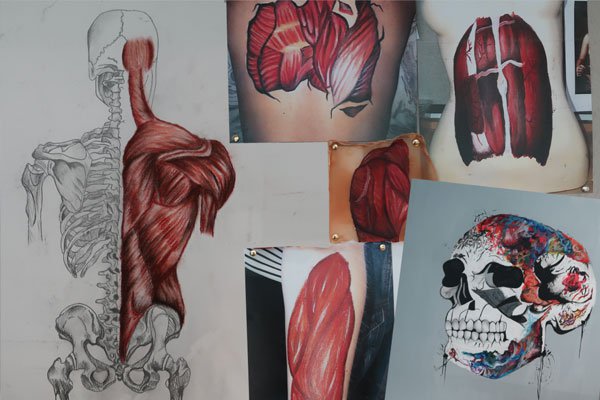 Photo credit: Dukes Secondary School

What are the benefits for the school?

An Arts Award qualification can be presented to Ofsted as a quality indicator for education provision.
Arts Award offers a different way of learning and a positive, creative outlet, which is appealing to a wide range of students.
Arts Award offers a fresh approach to learning for teachers and staff and becoming an Arts Award adviser can bring new ideas and opportunities.
Arts Award can support a school's Artsmark Platinum status as it shows that as a school you are facilitating the arts at all levels, using external organisations to deliver a broader curriculum.
What are the benefits for the pupils?
Arts Award is really flexible and offers young people the opportunity to work on a wide range of arts, cultural and heritage activities and projects, including creative and technical roles.
They will learn transferable skills such as increased confidence, leadership and organisational skills.
Arts Award helps pupils to understand the different types of employment within the creative and cultural sectors.
Arts Award Gold supports young people's university applications and is worth 16 UCAS points
If young people sign up to be part of the Voice community at www.artsawardvoice.com they will hear about new opportunities related to Arts Award.
How much does Arts Award cost?
To qualify as an Arts Award adviser, it will cost between £129 - £199
The cost of moderation per young person starts at £3.95 and goes up to £42 for accredited levels.
Now that you're better informed about the positive impact that both Arts Award and Artsmark can bring you may wish to find out more on how you could start implementing these schemes.

Here are some helpful links:
Getting started with Artsmark
Getting started with Arts Award
If you'd like to read more about our secondary school campaign #Secondariescreate please click here >> https://culturebridgenortheast.org.uk/secondary-schools/secondariescreate-guide