Keeping North East families connected with culture in a crisis
26 January 2021
Blog: Keeping North East families connected with culture in a crisis
By Sallyanne Flemons, Project Manager, Family Explorers North East
Bearing the subtitle 'day out reviews and recommendations' one might expect a crisis closing all our cultural venues to signal the demise of the Family Explorers North East Facebook Group. But a new partnership with Culture Bridge North East (CBNE) helped the project to stay relevant, useful and connected with the rich content our region's cultural organisations excel at providing.
Family Explorers originally began in 2013, growing from research commissioned by the Newcastle Gateshead Cultural Venues partnership. Through a Facebook group, e-newsletter and website, families are shown a manageable number of trustworthy family friendly events as well as being offered a platform to post recommendations and ask one another practical questions about days out, effectively mobilising peer recommendation as a way to grow their cultural confidence.
There are now over 11,000 families signed up, it's backed by the Family Arts Campaign and supported by 16 of the North East's leading cultural organisations (known to our families as the Brilliant Places), including Tyne & Wear Archives & Museums (TWAM). Culture Bridge North East is managed by TWAM and when lockdown closed schools in March last year, it spotted the potential for a mutually beneficial relationship with Family Explorers.
During this first lockdown, children's parents and carers were, to an extent, given a free hand to home educate but the prospect was no less daunting for them. CBNE curated an excellent body of educational resources through its online Creative Classrooms Compendium site. This was created for teachers but much of it could easily be adapted for a home environment, so they partnered up with Family Explorers to highlight these resources giving families seeking curriculum linked inspiration at home a wealth of content.
Through years of experience in interacting families through Facebook and the e-newsletter, Family Explorers was able to curate this content in a way that was both accessible and engaging for families. A #funhomeschool hashtag was created, fulfilling the dual role of emphasising how teaching could be less of a bind and more a way to have a good time with your children as well as making the social media posts instantly searchable.
The new relationship with CBNE came at a critical time for Family Explorers. With the region's cultural venues unable to open their doors and the knock-on effect to their income, they were also no longer able to pay a membership subscription to the project. This could have led to it being put on ice which might in turn have led to the Facebook group and e-newsletter list shrinking, leaving a mountain to climb in rebuilding these relationships with families when normality returns. Instead, with CBNE able to support continuity, the number of families signed up has not only been sustained, it has grown.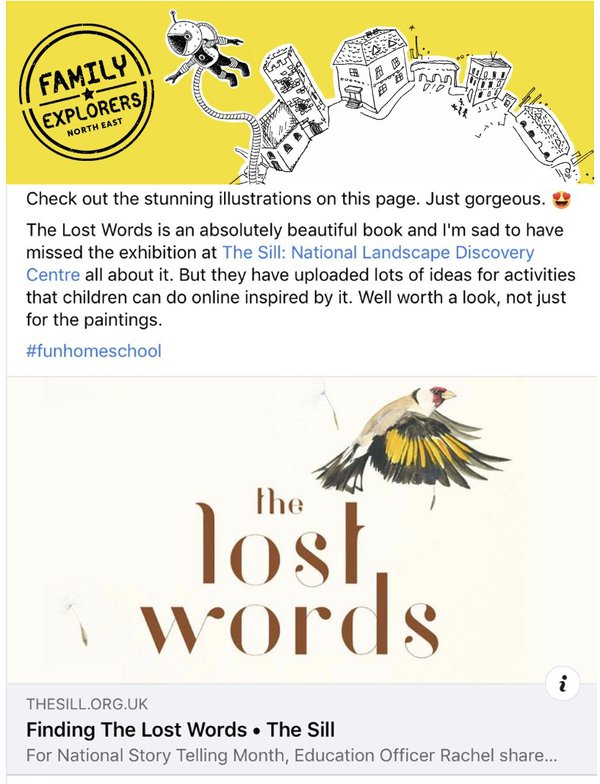 As the partnership progressed, both CBNE and Family Explorers learned a great deal from the interactions with families and their response to Compendium. CBNE was able to put together a special new section showcasing those resources most popular with families so they could all be found in one place.

A competition was run through the partnership that signposted this new 'best of' page and actively engaged families in sharing their creative achievements inspired by activities on Compendium. CBNE made a video to help stimulate competition entries incorporating the bright, family friendly Family Explorers North East branding. Entries were strong and effective, not only in highlighting the resources, but in helping families to feel buoyed by a connection to others in the region who were also teaching at home.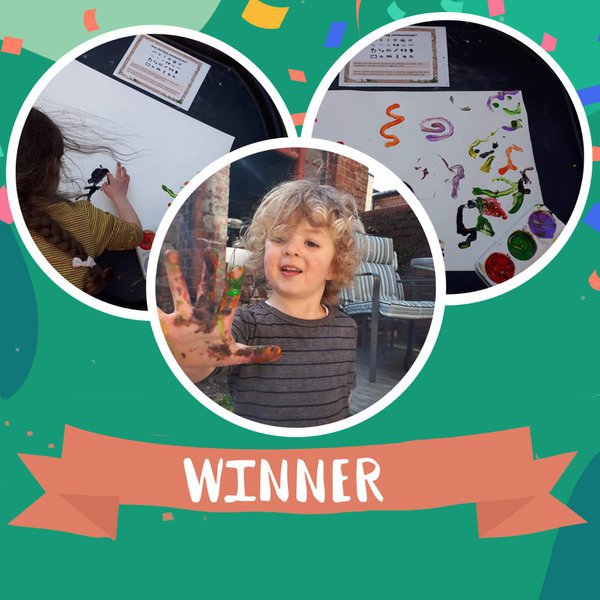 The relationship continued through the summer, this time with a new offer. CBNE brought together Arts Award at Home resources offered by nine venues in the region on their website giving families the opportunity to still enjoy creativity, learning and structured time over the holidays and also feel connected to their local culture. Just like before with the Compendium resources, Family Explorers was able to curate this content for its audience of thousands.
Now we find ourselves in another lockdown and things are looking a little different both for CBNE and Family Explorers. This time around, schools are more prescriptive about home school work so Culture Bridge North East's focus is on providing schools directly with tools to help them effectively give people educating at home inspiring resources for staying creative.
Many of the cultural organisations have been able to restart their Family Explorers membership subscriptions and find new ways to share content with families, mainly digital. This content is being shared through the Facebook group and e-newsletter and, as we have a huge amount to learn in this new landscape, Family Explorers is helping to provide members with feedback from families so this offer can be honed. When the happy time comes for venues to reopen, these platforms can be used to ensure that messaging is clear, reassuring and finely tuned to families' needs.