Together for children Sunderland: Primary Music Class Teachers - Demystifying Music
Book your place
Developing primary teachers confidence in music delivery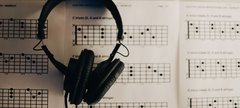 Location: Bunnyhill Centre, Hylton Lane, Sunderland
SR5 4BW


Time: 13:00 - 15.45
Primary Music Class Teachers - Demystifying Music
The Event
Primary Music Class Teachers - Demystifying Music:
Developing confidence in music delivery;
Practical ways to use instrumental and singing delivery in the classroom;
Introduction to online resources Sing Up! and Churanga for the delivery of music curriculum by non-specialists.
Cost: £70
Please note that we are advertising this event on behalf of together for children Sunderland . If you'd like any further details please contact them directly.