Skeleton School @ DCHS
10 November 2020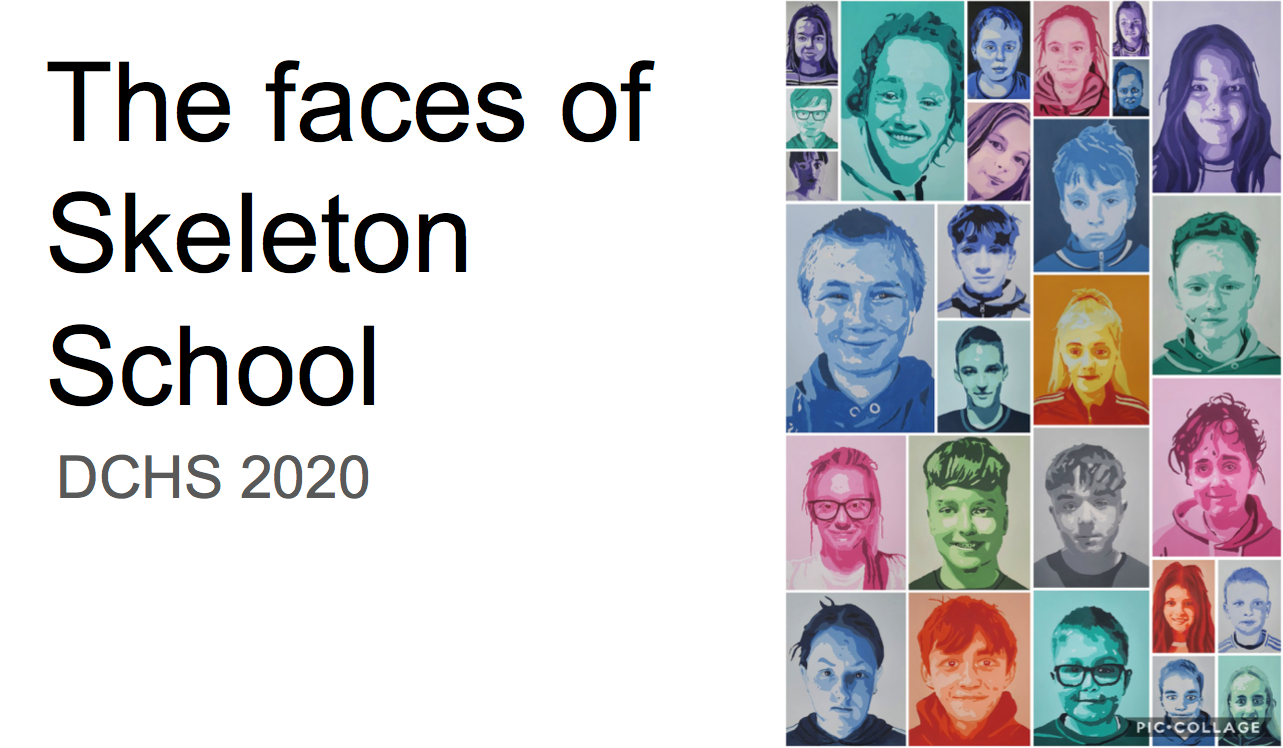 When the doors officially closed at Duchess in March we had so many questions. When would we reopen again, when would we be back in our teaching rooms, when would be the next Chip Friday, and when we would see our students again? Luckily DCHS kept their doors open for the key workers and vulnerable children and created a safe and supportive environment; which later became known as Skeleton (Bones) school.

By the time I was timetabled into skeleton school the students had done every kind of activity you could think of. From solving puzzles, playing diamond cricket, making pom-poms, creating rainbows at the front entrance, decorating toilet rolls, and challenging the staff to Just Dance; how was I to engage them and create something within my specialism in the Arts? I decided to see if they would be up for having their photographs taken and turning their faces into colourful Pop Art Self Portraits. To my amazement, they said yes.
I started with a small group of boys from a variety of different backgrounds and academic needs. I kept the task as simple as possible, the students would paint by numbers. I gave them the option of colour choices, we mixed up the tones of paint and off they went under careful supervision in the art room. The boys were fantastic, the patience and dedication they had for their artwork were second to none. For a few, it was something I hadn't experienced before when teaching them in a normal set up. Day after day that week they rocked up, got out their paintbrushes and continued with their projects, now and again asking for my help on the smaller, trickier parts. Staff would come by, pop their heads in to check out what we were up to. Over the days more students began to fill the room as word spread. We had music playing, talked and laughed with each other, it was a lovely atmosphere to be a part of. What was clear to see over the days and weeks were the relationships that were formed and built between the students and staff. Children who would never normally socialise with each other were now spending time together. Staff were able to strengthen their relationships and we were all able to find special moments with those children that we might not otherwise have had.
Once the students had completed their portraits they were more than willing to help paint the staff ones. Witnessing staff and students side by side painting and the students giving the staff advice was brilliant.
From what turned into a small idea blossomed into over 60 portraits being created of both staff and students. The plan moving forward is to produce a display in school to remember this momentous time and celebrate what was accomplished by our children in trying times. All who completed a portrait will receive their Discover Arts Award.
A strange, crazy and unbelievable time in our lives that can be remembered at DCHS for a long time to come.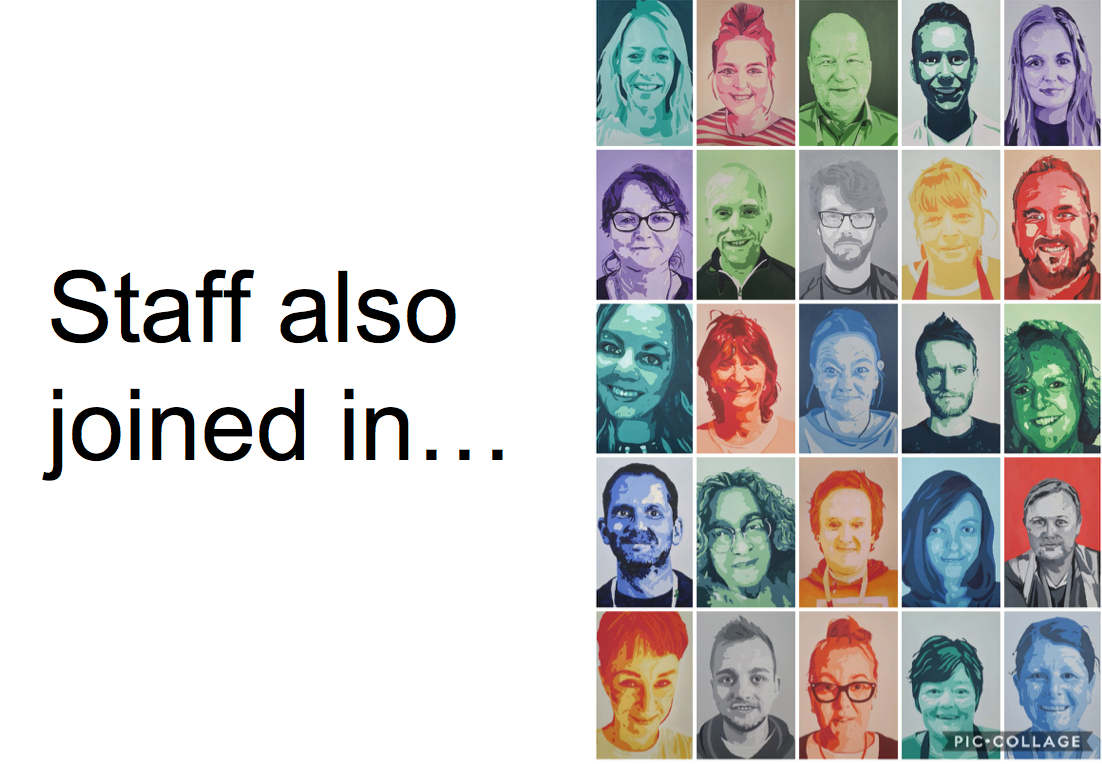 By Jennie Hynes