Let's Craft packs delivered to 450 families across the North East this summer
27 August 2021
Culture Bridge North East (CBNE) was fortunate to receive funding from Crafts Council to provide 'Let's Craft Packs' for children and young people across the North East.
Let's Craft was created in the face of the Covid-19 pandemic which resulted in many children in most need of support, not having access to art and craft materials, whilst schools were closed – taking a significant toll on their learning, wellbeing and development.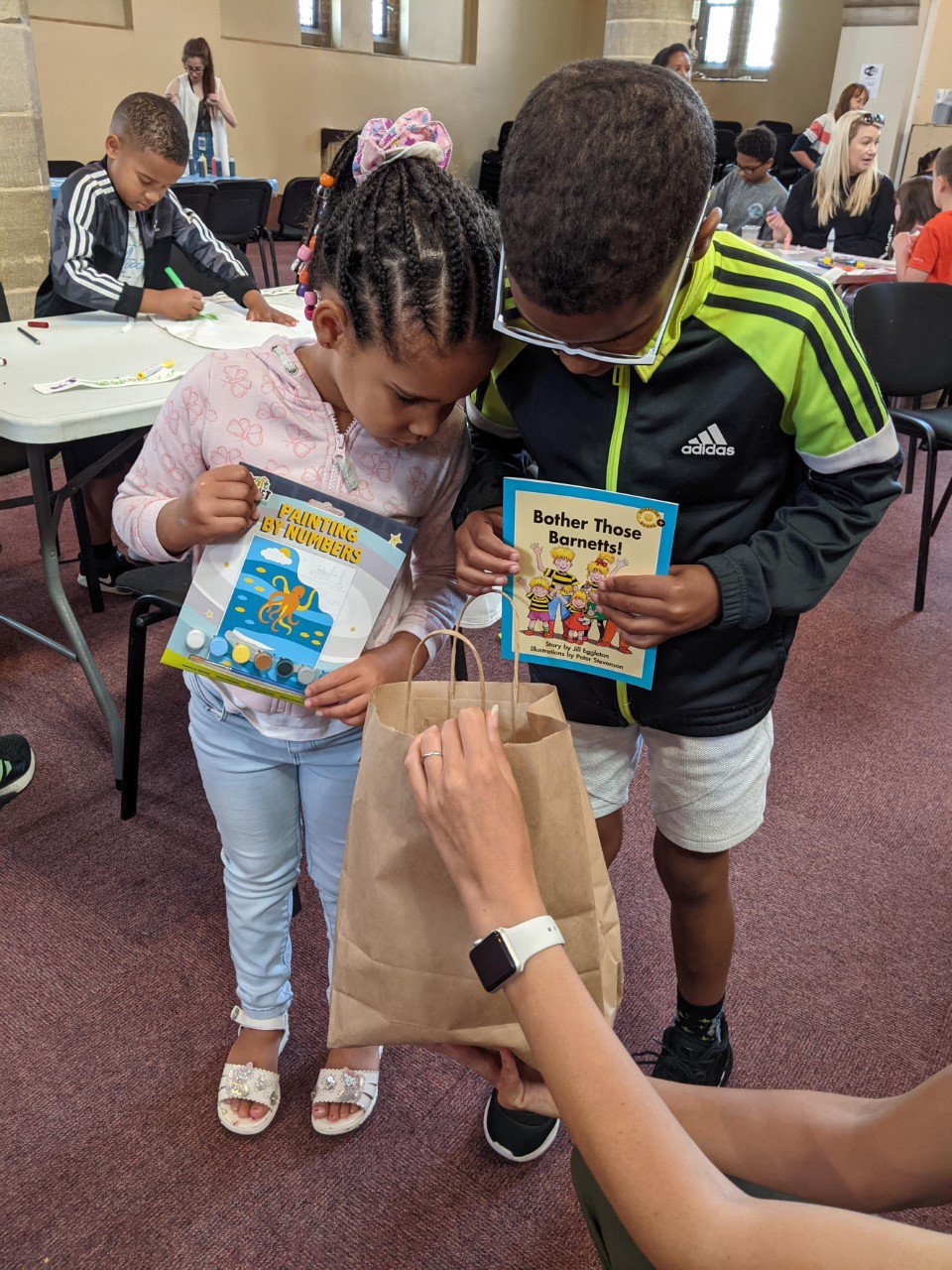 Image: Let's Craft packs being delivered to children - The mother said: "This was a lifeline for them after struggling through lockdown."
The packs delivered this summer aimed to keep children and young people creative and included a wide variety of art and craft activities including chalk, pens, paper, modelling clay, paint by numbers, and much more. They were full of craft activities that all the family could engage in.

The funding from Crafts Council allowed CBNE to work with Children North East to pull together craft packs for families. In total 450 packs were produced and distributed across the North East over the last month.

Clare Elliott, Interim Programme Manager for Culture Bridge North East, explained the funding from Crafts Council supported the distribution of packs by the 10 Bridge organisations across England. She said: "It's our ambition for all children and young people to have a rich cultural childhood and we are delighted that we have been able to work with the Craft Council and Children North East to deliver Let's Craft packs to those who need them most."
Luke Bramhall, Children North East Poverty Proofing and Participation Service Manager, said: "At Children North East we have seen first hand how hard the pandemic has hit many families. We are delighted to have had the opportunity to work with Culture Bridge North East and Crafts Council to offer over 450 families across the region resources to make life that little bit easier in the lead up to the summer break'."