Creative arts has positive impact on health & wellbeing of school
08 December 2020
By Charlotte Jones, Curriculum Leader of the Creative Arts at Newminster Middle School, Morpeth
As we approached September 2020 it became clear that, as a school, we needed to put the health and wellbeing of our community at the heart of all of our activities this term, in order to support our students and staff through this pandemic. As a platinum Artsmark school the creative arts seemed the perfect outlet to provide these opportunities.
Here are some of the activities we embarked on with a view to providing a distraction through the arts to what was going on in the wider world, to give students and staff something to look forward to, and, above all, put smiles on faces.
Our original plan was to work towards live stage performances of The Lion King musical in June 2021 but we have embarked on a new journey: 'The Lion King Experience' - an immersive, project-based exploration of theatre. Music curriculum teaching and Bronze Arts Award student activities (playing the main characters, providing the main dances and making scenery and costumes) are being embedded in this journey. It will be an inclusive whole school project culminating in a production of The Lion King, giving everyone a sense of community. The end goal is for the musical to be performed by the students and filmed by a local company, live streamed for pupils and their families to enjoy, with a possible DVD produced to help recoup costs.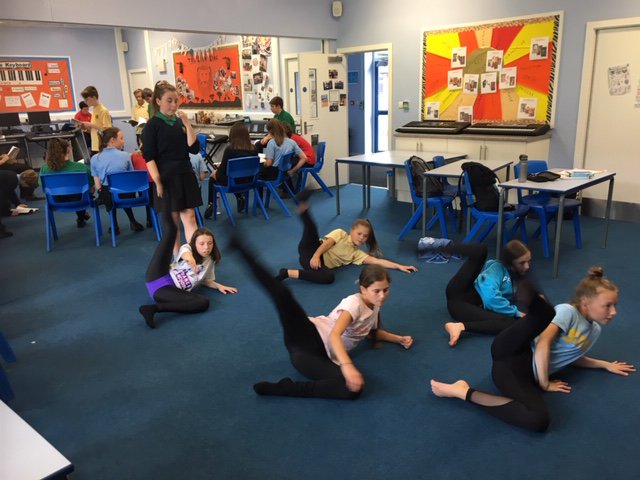 Although split into bubbles, students developed and experimented with a variety of theatrical, 21st century skills and increased their cultural capital. All students are singing as part of The Lion King chorus and will either have created an animal mask in art or have designed their face paint pattern for the performance. Each student is creating a pride journal, recording their experiences within the project. Another extension of the project was our half term Lion King pumpkin design competition. Through the experience, we will hopefully continue to inspire future careers in theatre and performance.
Remembrance Day provided the whole school with an opportunity to learn about the history of our country and examine British values through art. Pupils spent the day creating art from written historical stimuli, a poppy display in KS2, and we were able to pay our respects through a two minute silence followed by The Last Post, played outside by a year 5 student.
As a school we felt that helping others could boost wellbeing for us as individuals. We took part in Music Partnership North's virtual choir project, which culminated in the release, on 15 December 2020, of a Christmas single for the charity Crisis. The pupils learned to sing and sign (using BSL) What is Christmas For? by Fiona Lander, who is a local singer songwriter. Eight year group class bubbles were recorded and filmed and these videos have been sent for editing with other schools' videos. The charity video will then be shared with the whole school community, hopefully bringing much joy along with raising awareness of issues such as homelessness and poverty.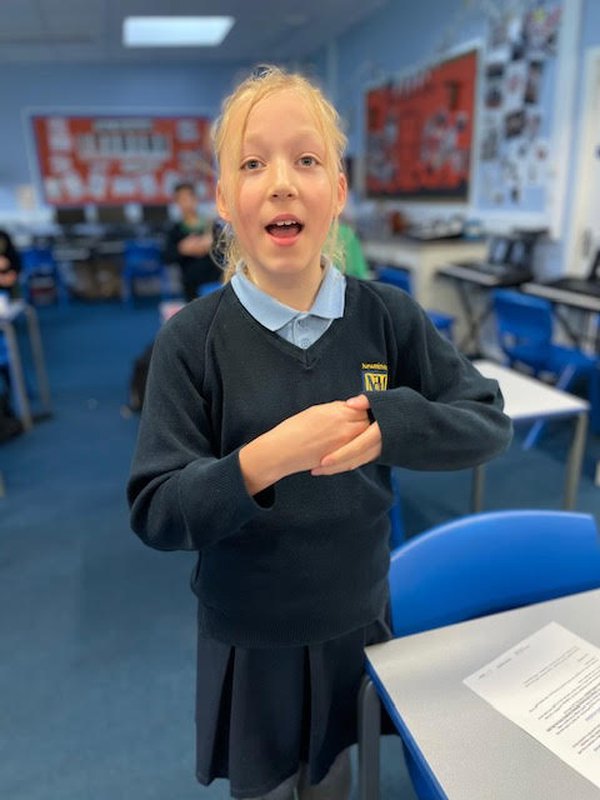 At Newminster we have arranged events such as Scare-Tastic Friday, a Halloween themed non uniform day with an arts and crafts afternoon (to raise money for the Wansbeck Food Bank); a whole school Pudsey art show for Children in Need, where staff and students each created a piece of artwork to showcase; a Christmas Bake Off; and a special Christmas outdoor celebration service for each year group bubble, which will include seasonal singing, dancing, a real pony, sleigh and Father Christmas himself!

Pupils created a read and breathe book swap box, which has been beautifully painted by the Arts Award students, to support our school's reading focus. Books will be shared via Covid rules until it's safe to run the book swap fully.

Our Year 8 students have been celebrating individuality and exploring wellbeing through their most recent art project, identity, with our Northumbria University PGCE art student. We felt this was especially important due to the increased exposure our pupils have had to the internet and social media during the recent lockdowns. Students have developed skills in mixed media, including photography, collage and graphite drawing. They have reflected on emotions, expressions, experiences, likes and dislikes and friendships to help with the choices they have made which links to SMSC.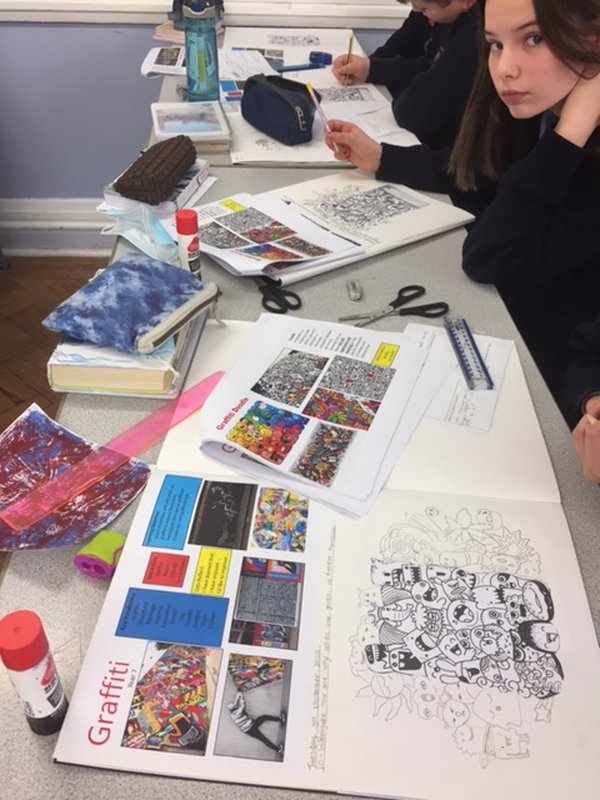 In December, students at Newminster, created angel sculptures which were put around the school and grounds. Angels are symbols of love, hope and strength and these provided some extra Christmas smiles as the children and staff spotted the angels around us. The angels were adorned with positive hopes for 2021 which each class agreed, wrote and tied to the sculptures.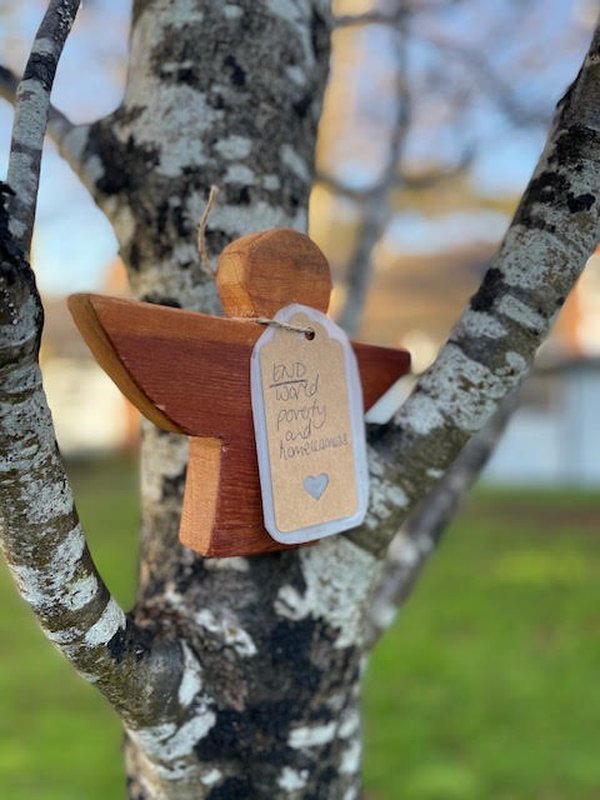 Apart from the positive student benefits and impacts we have seen through these events, keeping the pupils happy and safe at school, these activities have been met with huge team enthusiasm and spirit by our staff who, working within strict Covid safe guidelines, have risen to all the challenges and worked so hard to bring our plans from drawing board to reality. We have come together as a school community, which has helped boost morale and a sense of wellbeing for all.