Cap-a-Pie and the 'Climate Change Catastrophe!'
22 June 2022
Climate Change Catastrophe!
"I feel very angry. It made me want to save the world." Student, Hotspur Primary School
Climate Change Catastrophe! is a new show from Cap-a-Pie about climate change, made by children, for grown-ups. The show gives inspiring perspectives on one of the biggest challenges of our time – climate change. It's all about what young people think about climate change – their hopes, fears, and ideas for the future.
To make the show they worked with Key Stage 2 young people from across the North of England, a professional cast and creative team, and scientists and engineers from Newcastle University.
The project ran from January 2019 - November 2021 and they engaged 397 young people in creating the show, 2340 audience members, almost 400 students via digital activities and 150 students at in-person workshops.
The show was shown at the UN Climate Change Conference (COP26) and won the UK (and is shortlisted for the International) Green Gown award for Benefitting Society.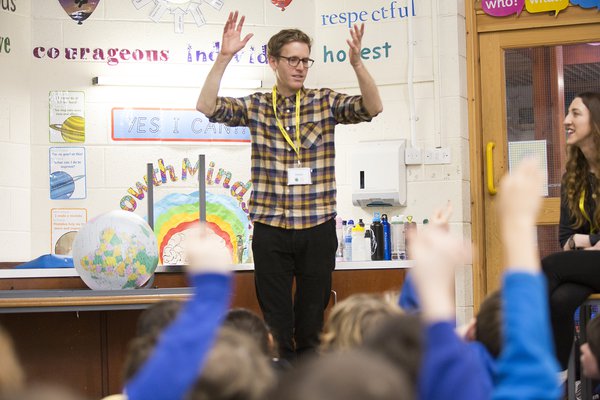 Here from Cap-a-Pie...
Working with Young People on what matters to them

Before planning this project, we knew that young people were interested in and concerned about climate change. We wanted the project to be a space where they could learn more about climate change, find out how local scientists and engineers were contributing to tackling the crisis and have a space to share what they thought about the issue with audiences.
The project piloted in January and February 2019. We worked with two classes of Year 4 students at Hotspur Primary School, Newcastle. The engineers, creative team and two professional performers – Liam Scarth and Ree Collins worked with the students to create a short pilot performance. The students took on roles of devisors, directors, songwriters and designers. Liam and Ree did an incredible job of instantly performing the young people's ideas in the classroom and responding to new ideas and direction.
When creating the full production, we had to work within the confines of the third lockdown in early 2021. We were unable to visit the schools and around half the young people we were working with were also at home and learning online. We created a range of lesson plans, films and creative activities and shared these with our partner schools. Working closely with teachers we engaged young people both in school and at home in developing ideas for the show. We were so pleased when hundreds of script ideas, drawings, characters and inventions arrived in our Google drive. All the students' work had been painstakingly scanned and sent by their teachers. We incorporated as many of these ideas as possible into the show.
Feedback from students and teachers showed how engaged the students were in the project.

Young people said, "I think it's good that the film is going to COP26 because it does show our ideas. And most of them won't actually be able to happen, it just shows that something can happen" and "I loved it and I thought it was a lot more serious and it was very deep. It was really fun to watch".
One teacher commented, "I could see from just the amount of writing, the amount of work that the kids are doing, you could tell that they were interested in it, and it was designing your own microbe or writing a diary entry and the work that they produced... you could tell that they were interested in it" [Teacher, Cragside CE Primary School]
A teacher from Chollerton CE Aided First School sent us the following comment which demonstrates the potential impacts on learning/career trajectories for the young people who took part in the project:
"We had somebody come in for the Year 4s, talking about universities and [the pupils] had to say what they'd like to do when they're older and one boy said he would like to solve climate change, so that was from this [Climate Change Catastrophe!]"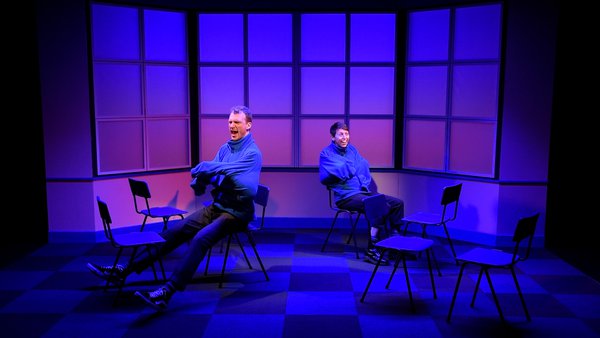 Eco-anxiety

For teachers and students, it was important to be able to connect with experts in climate change. Before our project many of the young people were worried about climate change. A teacher said, "A big concern of mine was the number of children in my class that came with climate change anxiety."
Climate change is a really serious issue which we didn't want to minimise, but we felt it was important for the young people to feel energised and positive about what they could do to enact change after working with us, not anxious and afraid.
Throughout the project there were lots of opportunities for the young people to meet climate change experts from Newcastle University who were working on solutions to the crisis. A teacher explained how this helped the young people contextualise and understand the issue and how we can make changes, "The project was brilliant, especially when we talked to the engineer from the university… One of the children asked the question, 'Is this it? Have we messed it up now? Is there no way back?' and he [the engineer] said 'No, if we change things now.' You could see the children go okay, we can get on top of it."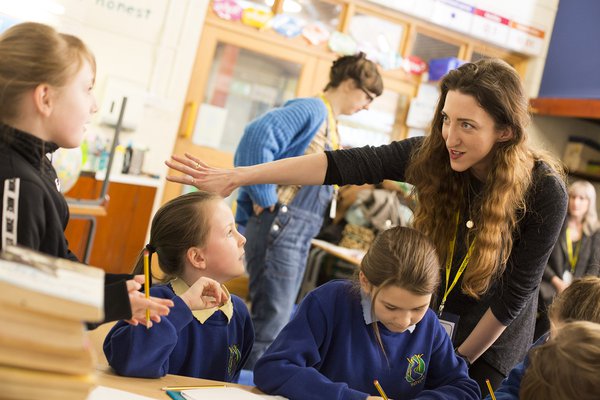 Working with universities

Working with the engineers from Newcastle University was absolutely invaluable to creating this show. Dr Alistair Ford, Newcastle University, said "Cap-a-Pie has helped us to engage with local young people on a topic that really matters – climate change."
The North East is now home to the largest concentration of researchers outside London. We have some brilliant universities doing innovative and exciting research. But we also come top in some less positive league tables, including having the worst education and health outcomes in England.
I think there could be real opportunities for positive change through more partnerships between schools, young people and researchers that might help tackle some of the challenges we are facing.
Working with Teachers
With the majority of the project delivered during lockdown, we worked closely with teachers to continue engaging with the young people remotely and digitally. We were very grateful for the time the teachers took to facilitate this project.
After running the project, teachers told us that they felt more confident delivering creative activities around climate change. One teacher commented, "They [Cap-a-Pie] really went above and beyond with the materials that they provided for the online learning."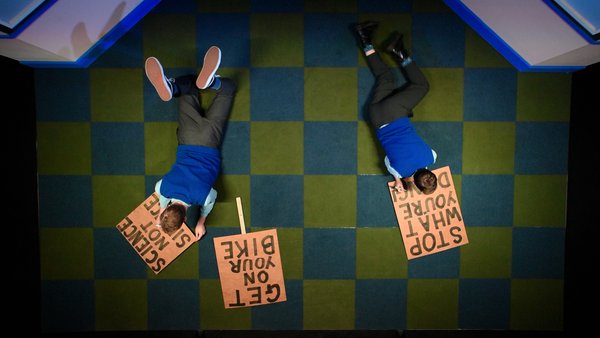 Get Involved

We will be making Climate Change Catastrophe! available online in Autumn 2022. Sign up to the Cap-a-pie mailing list and they will send you a reminder when it is online.
Alongside the show we will be running creative workshops for schools in the North East. Key Stage 2 students will learn more about climate change and share what they think about the climate crisis through theatre.
If you're a teacher register your interest by emailing katy@cap-a-pie.co.uk .