CBNE Fund helps a Gateshead primary school open their new film club
31 March 2022
The latest round of grants from the Culture Bridge North East (CBNE) Fund at the Community Foundation Tyne & Wear and Northumberland has allowed six organisations to plan arts and creative activities for children and young people across the region.
The fund provides grants to support working relationships between education and youth settings, arts practitioners and cultural organisations. The projects reflect the diversity of our region, and celebrate a range of art forms and their power to transform the lives of young people.
CBNE Programme Manager, Mel Burgess, explains: "We're incredibly proud of the positive impact the CBNE Fund has had, and we'd like to thank the Community Foundation for working closely with us to make it a reality. We're thrilled that the grants received have made such great things happen and has pro-actively helped students to engage in creative activities they may otherwise not have had access to.
"We're confident the fund will have a big and lasting impact on the lives of children and young people across the region and we look forward to the next round of funding next year."
One school, which benefited was High Spen Primary School in Gateshead. It received a grant to help set up and run their new film club. Children, aged between 8 -11, will be paired with creative experts from Digital Voice, a not for profit social enterprise, to devise, shoot, edit and produce a film. The skills the children learn can be used for other future activities.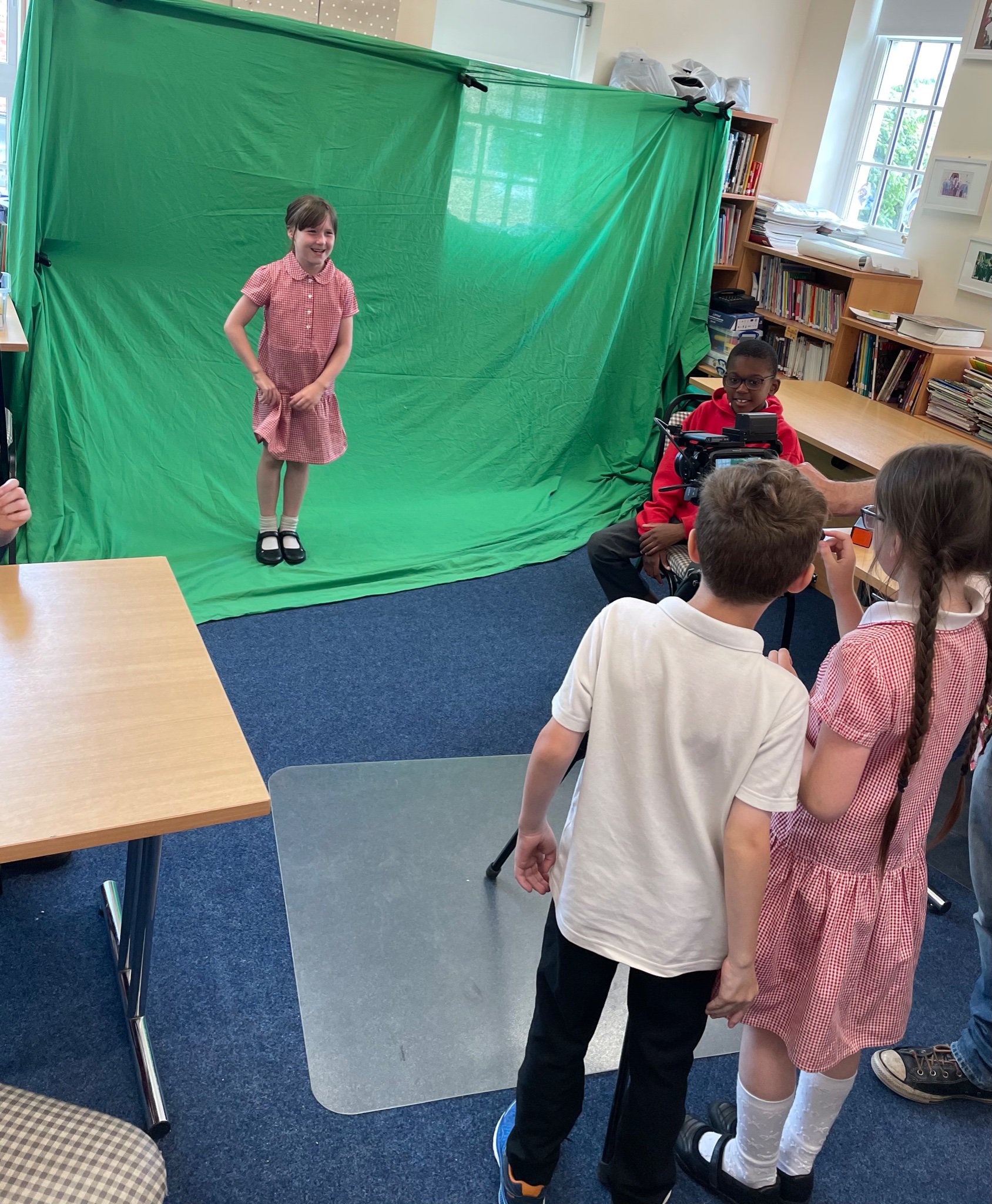 Children working with Digital Voice
Andrew Firth, Head Teacher, High Spen Primary School said: "When the children asked for a Film Club my heart sank as I knew it was something we were not able to pay for. You can imagine how thrilled we were to hear the grant had been awarded. We are taking expressions of interest from children and will be diving into the creative stuff in the Summer Term - so watch this space for our first screening."
Jo Cundall, Senior Advisor, Culture, at the Community Foundation explains: "Culture Bridge is one of my favourite funds to manage! It is brilliant to see schools taking ownership of the activities they want to make happen and partnering with exemplary artists to make them happen. The range of applications, from across our region was incredibly high and we had to make really difficult choices. Luckily, those that we couldn't fund went back into our general allocation process and some have been picked up by other funds."