Call out: Imagine If...Conference Series 07-11 November 2022
27 April 2022
Imagine If…today, and every day, each child and young person had access to arts and culture.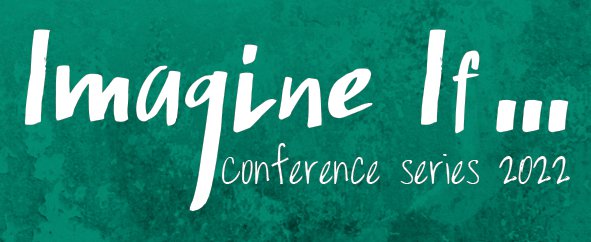 Save the date and call out for sessions
Our annual conference brings together delegates from the education and culture sectors to explore a key theme each year. Through a mixture of keynote speakers and interactive workshops, we aim for delegates to feel:
Inspired to try something new
Challenged to take creative risks that respond to today's societal issues facing children and young people.
They have the opportunity to realise the potential of creative learning and to respond to today's urgent issues.
Help change the lives of the next generation.
Able to engage in collaborative learning, forward-planning and learn from examples of positive partnership.
They have the space to turn theoretical conversation into concrete action.
Engaged on a practical, interactive level.
They have current education and culture sector knowledge to take their direct action to the next level.
Imagine If… 2022 will explore how cultural education can ensure that each child and young person has access to arts and culture today and every day. It will be an opportunity to engage in cross-sector open conversation that takes a deep-dive into current issues faced by children and young people. These include:
SEND

and designing inclusive, creative learning

LGBTQ+ education

,

opportunity

and community

Climate change and the

climate crisis

Child poverty and the effects of c

lass inequalit

y

Creative careers and c

ultural accessibility
Imagine If…2022 will be a space to move from theoretical conversation to concrete action to help present and future generations.
This year, Imagine If… will be a week of digital keynote speeches and interactive workshops. There will be further opportunities throughout November-December to engage in regional, in-person CPD and networking events, all under the Imagine If… banner. Through our booking process, we aim to ensure a 50/50 mix of delegates from the education and culture sectors.
We want this conference to be exciting, packed full of interaction and engagement. Therefore, all sessions must have an element of practicality.
Read the full brief. Deadline to apply 09:00, Wednesday 15 June 2022