BLOG: My Arts Award experience
16 February 2020
BLOG: My Arts Award experience
By Fiona Martin Deputy Director Learning and Participation, The Customs House
Training as an adviser and celebrating our first Arts Awards
I started at The Customs House in 2008, and completed my Bronze and Silver Arts Award Adviser training, and within a few weeks, I was part of a small team delivering Bronze Arts Award in North and South Tyneside.
Although the young people were in schools or alternative education settings, they were identified as potentially becoming NEETs. (A NEET is a young person who is no longer in the education system and who is not working or training for work.) Some of the group had quite a negative attitude to learning because of their previous experiences. However, eventually they all came on board. The young people all achieved their Bronze Arts Award and a lovely celebration event was held at The Customs House for their families.
The focus on these early projects were very much about delivering Arts Award as an accreditation, and it wasn't until much later as I grew in confidence as an adviser, to deliver any type of creative project and to embed Arts Award into it.
Embedding Arts Award in Youth Theatre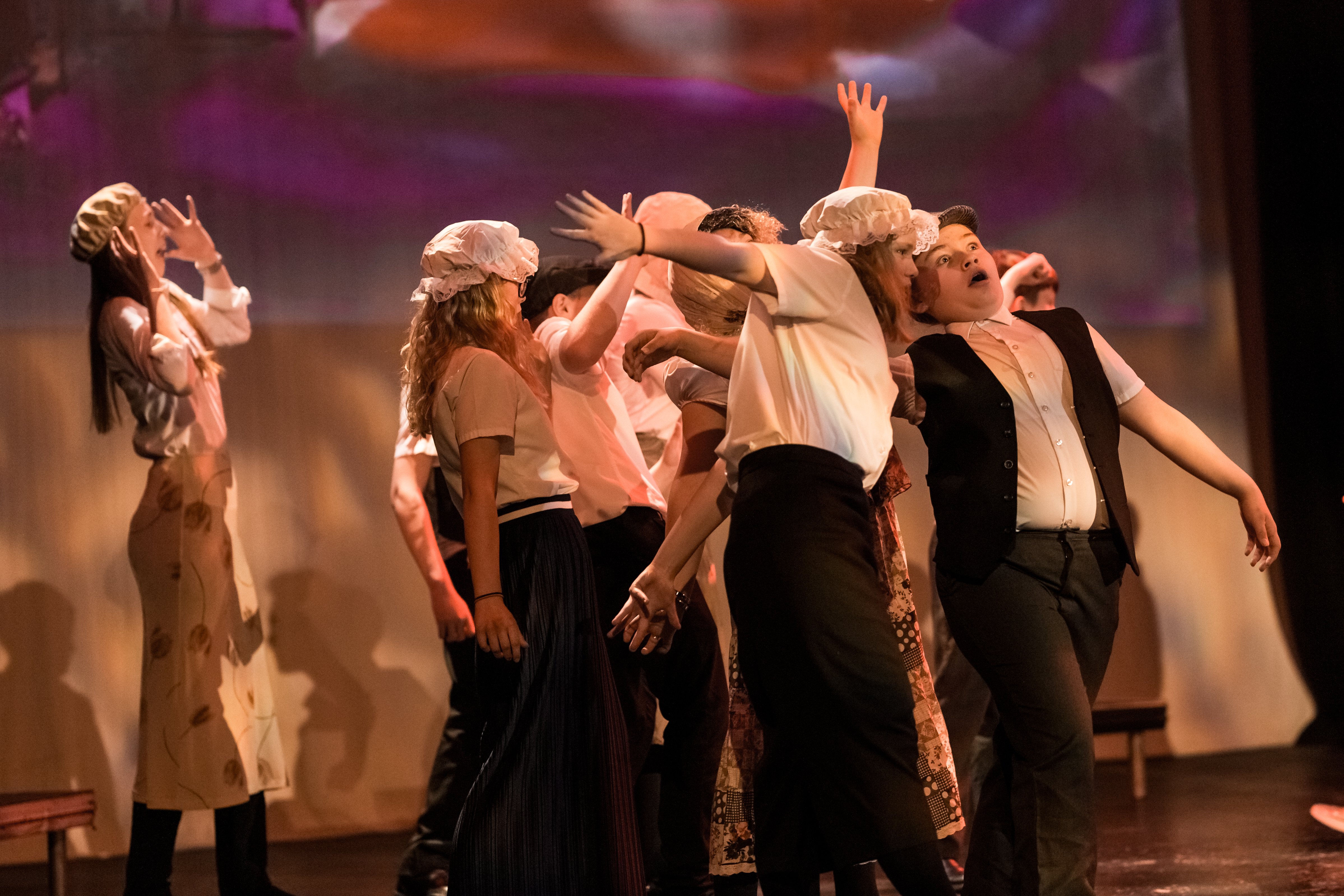 I was asked to start a Youth Theatre here at The Customs House. So, in 2009, the newly formed Customs House Youth Theatre began working on their Bronze Arts Awards.
Soon, Arts Award was an intrinsic part of our team's work, and we began to see the potential of using Arts Award to support young artists' development. As an organisation The Customs House believe we have a responsibility to give our young people the best opportunities to enjoy and achieve. Gaining an accredited qualification doing something they enjoyed makes perfect sense.
We were encouraged by our board members and South Tyneside Council to accredit our work with young people where appropriate. Arts Award helps to transform a positive creative experience (like being part of our Youth Theatre) into a qualification. It raises their aspirations and helps them take their next steps in their education or career.
I started to deliver Silver Arts Award in 2011, with a small group of our youth theatre members. Through Arts Award The Customs House was supporting them to develop their creative practice in art forms new to them. These included skills such as stage/special FX make-up, technical theatre, and physical theatre.
For their unit 2, they made a 'Zom-Com' called, 'Scott of the Dead', each taking leadership roles (as well as acting as zombies!) to get their film made. At this point, I could see how Arts Award was a transformational process for the young people. Not only did they learn new arts skills, their determination and self-belief grew and alongside their leadership skills, as they realised, 'we did that!'
In terms of my practice as a facilitator, I was by this point fully sold on Arts Award and its benefits. I started delivering Bronze and Silver training in 2010, and was part of the regional pilot for Discover and Explore in 2011, before becoming a trainer in 2012 helping others become advisers. Shortly after this I supported a young person to complete a Gold Arts Award. The young person was asked about Arts Award in her interview to do medicine at university demonstrating its transferable skills are valued across higher education!
Young leaders helping inspire the next generation
Since then, our Gold Alumni has become an important part of our work in developing talent. They help lead activities for other young people. They direct, write plays, choreograph movement and physical theatre, and help others improvise. Despite them all working in new art forms and all the skills that the young people have learned, it is fair to say that by being a Gold Adviser I have definitely learned the most; how inspiring, resilient, risk-takers, these young artists were, and how committed they are to excellent practice.
The positive impacts are evident and the young people who have achieved Gold Arts Award help inspire the next generation as youth arts leaders, and to gain confidence in their ability to be the next generation of arts leaders.
I feel lucky Arts Award has helped me to support so many young people. I have seen the impact it has had on the young people's arts practice. If anyone has any reservations about doing Arts Award, particularly at Silver and Gold Levels, I would say to just give it a try. Arts Award is truly is a transformative process for you and them.
Arts Award across the region
It's also been amazing to be able to support centres from across the region to develop their Arts Award practice through working with CBNE to deliver the North East's Arts Award strategic programme. Since 2015, we've worked with hundreds of advisers, from Berwick to Middlesbrough, Bishop Auckland to Beamish, Stockton to Jarrow and (almost!) everywhere in between.
(images: © Billy AmannThe Customs House Youth Theatre)