BLOG: Music Education and Arts Award
11 February 2020
BLOG: Music Education and Arts Award
By Jacky Craig, Music Partnership North Music Education Hub
As a music education hub we have been using Arts Award in many of the projects that we have developed both in and outside of schools. During the academic year 2018-19 we supported 169 pupils to achieve Discover level and 38 pupils achieved Explore level. We also worked with around 20 pupils at Bronze level who are still completing their portfolios ready for moderation later this year.

One of our roles is to give every child an opportunity to learn a musical instrument in a whole class setting. We encourage schools to take up this opportunity for a full year. During this time they learn about many different aspects of music including singing, rhythm work, reading music, improvisation and composing as well as learning to play and listening to music. We have several schools who ask to include Arts Award into their whole class project each year as this gives pupils the opportunity to recognise other art forms as well as music that surround them every day. Pupils are taken on a walk around the school and the surrounding area to look at the architecture, pictures on the walls, old photographs showing different fashions that people wore, a visit to the school library to look at different kinds of books and poetry to broaden their outlook on the creative world around them. I enjoy looking at the booklets that they produce and seeing who the children choose as their arts inspiration. Some have even chosen to write about me! I enjoyed being invited to a school to tell the children about the things I enjoyed doing when I was their age and answering their very well thought out questions about how involvement in the arts has shaped my life and career choices.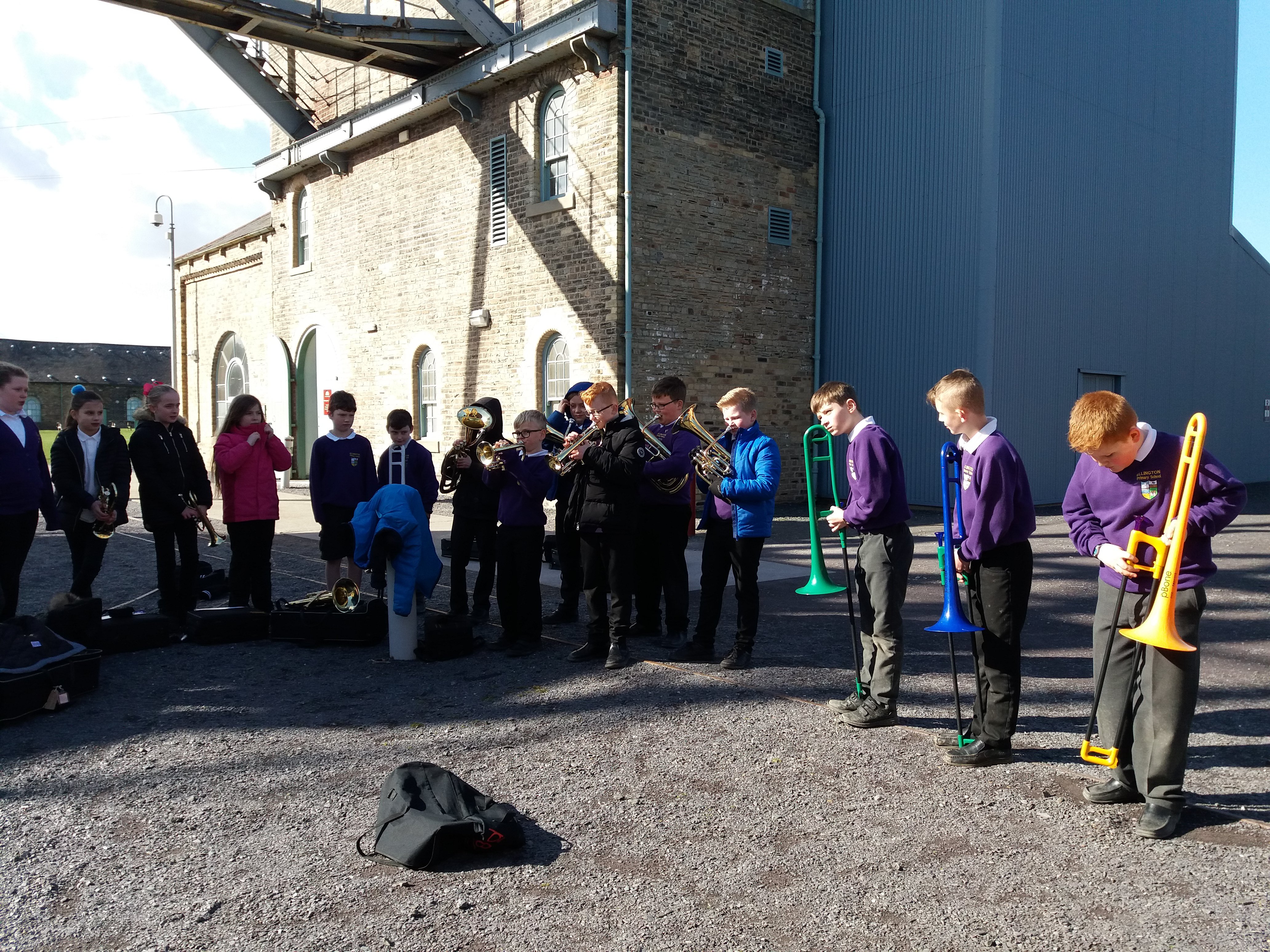 I also enjoyed watching a video that showed a piece that a class had created. The film moved around the classroom showing how each group of children had their own part to play using body percussion, sound effects, violins and singing to create their unique composition.
We embedded Arts Award in our brass projects that have been funded by Youth Music. Primary school pupils working towards Explore level visited Woodhorn Museum to learn about their mining heritage and played their brass instruments in different venues around the site to listen to the different sounds and acoustics. Our current brass project is in high schools and pupils are working towards Bronze level as part of their project.
We also offer bronze Arts Award to the pupils in our county ensembles. Again this fits in well as they are already taking part in an activity. They also take part in performances with other bands so they can write about being part of an audience. They also are given opportunities to share their skills with younger players in our junior bands
I'm surprised by the many different interests that the pupils have and the many different art forms that they are involved in from a young age. I've been involved in some interesting discussions about what art is. Is synchronised swimming or rhythmic gymnastics art? Are computer games art?
One area we have not yet attempted is Discover in a Day. I would still like to build this into a workshop or performance day at some point in the future. We have also had a few students who have looked at doing Silver level but as yet no one has completed this level or even started a Gold level but we hope to achieve this one day.