BLOG:  Duchess's Community High School students share their creative learning experiences
11 March 2019
Duchess's Community High School students share their own creative learning experiences at a secondary school level
We spoke to Ruth Brown, Head of Art & The Creative Arts Faculty; The Creative Arts Faculty and three of the young people within her care at Duchess's Community High School in Alnwick, Northumberland to find out how creative learning has shaped their lives.
Duchess Community High School
The creative offering within the school at a secondary level includes art, photography, drama, music, fashion and textiles and all of these creative opportunities have led the school to achieve its Artsmark Gold Award. All of the staff and students are very proud of this. As a creative faculty, the teachers actively seek out opportunities to work with community arts organisations such as The Alnwick Playhouse, who have been keen supporters for many years, alongside regional galleries such as BALTIC and Laing Art Gallery all of this is in addition to working with professional practitioners, musicians, film directors, poets, artists, historians, and designers. It was due to the success of the school and their students that we wanted to see how the young people felt about cultural and creative education and what benefits they felt they had gained from these enrichment experiences?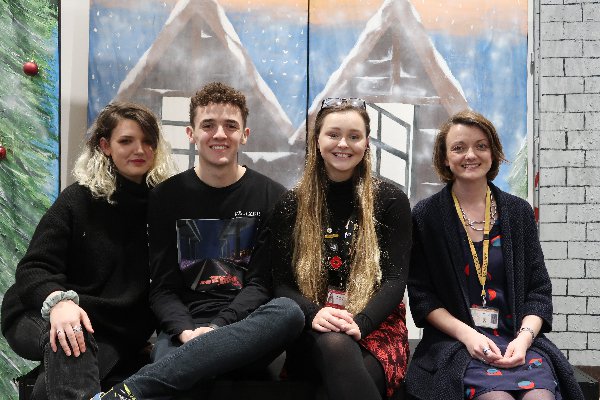 Photo: Duchess's Community High School students, Ruby, Oscar & Lauren with Ruth Brown, Head of Art & The Creative Arts Faculty

Meeting the students
We were lucky enough to sit down and talk with Oscar, Lauren and Ruby, three of the 1,450 young people currently enrolled at Duchess's Community High School.
Oscar is studying maths, further maths and physics. He has also taken on an extracurricular lead acting role, and is assistant director of the school's latest musical production, that will run at The Alnwick Playhouse, which ensures that his educational opportunities are well rounded.
Lauren describes herself as a very creative person and has chosen BTEC level 3 engineering, product design and fine art, and like Oscar, Lauren is involved in the school's latest production. She heads up the set design department and has hugely enjoyed both developing and creating the sets for the end of year musical.
Ruby moved to the school in year 11, specifically to be able to study both music and drama, as her previous school didn't offer her the same array of creative courses. Ruby is currently studying music, drama and classical civilisation studies.
Let's talk about creative learning…

Do you think it's important to study creative subjects at secondary school?
Ruby: 'Yes I think it's important as I had never done acting before I came to this school and I used to be very shy, then one day I was asked to audition for a play. I was so scared, but my teacher talked me through the whole process and explained she thought I would be great as one particular character. So I gave acting a go, and it has changed my life. Not only did I get the part. It has made me more confident and relaxed around my peers, and I feel I've developed and grown as a person too, but if I had never had the opportunity to study drama, I would be a completely different person.'
Lauren: 'Art has allowed me to discover who I am and I can express myself through my work, I've struggled with certain subjects like maths, and being able to do art has helped me to relax and it also makes me truly happy.'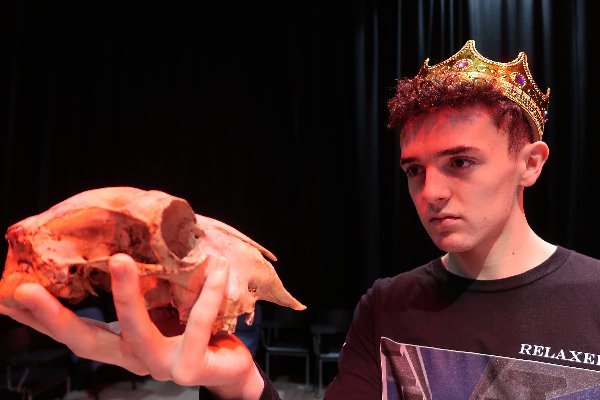 Photo: Oscar on stage at Duchess's Community High School
As individuals what benefits have you taken from creative learning?
Oscar: 'My people skills have improved, as when you work on a performance with a large group of young people you need to be very considerate and thoughtful. Also, by learning how to act, I have a greater amount of empathy, and I know how to read and understand people more. I find I connect with my friends and family better and teamwork is easier. It has allowed me to feel more confident and has made me feel secure enough to reach out to others if I think they need extra support.'
Lauren: 'Art and engineering has helped me to become more confident with who I am, and I also find it easier to engage with people of all ages. As within my role as Head Set Designer, I manage a whole team of students from Y9 to Y11. Having a leadership role has allowed me to develop my social skills, and I now feel confident supporting, teaching and encouraging younger students.'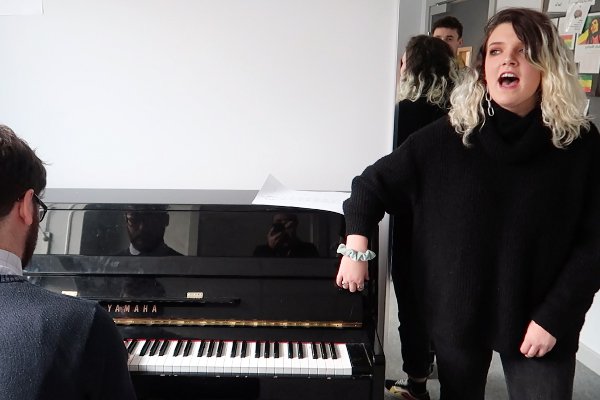 Photo: Ruby singing one of her songs from the school production

How do creative subjects make you feel?

Ruby: 'On the opening night of the first show I felt so proud of myself I actually cried.'
Oscar: 'When I'm acting I feel amazing, being in 'We Will Rock You' is the best thing I've done so far.'
Lauren: 'Creative learning has opened my mind and made me excited about all of the possibilities of the jobs I could apply for in the future.'
What has surprised you about creative learning?
Oscar: 'The lack of structure, when you study a creative subject you can try things and create new ways of learning. While, in say, maths or science the teaching style has to be more structured. In drama we read through the text, and end up talking about so many different situations. You can bring up very difficult topics, and it's okay to talk about them and share your points of view. No one is judged we simply try to understand the different opinions and perspectives shared. Drama lessons have become a safe space to share.'
Ruby: 'I met my best friend through taking part in the school musical, and although we are very different I've found that our shared passion for music and drama connects us in a way I couldn't have expected.'
Lauren: 'It has made me push myself to be more confident. I'm the only girl in my engineering class, but I don't let that stop me, I use the skills I've learnt through my creative learning to adapt and connect with other people in the class, and now all the boys just see me as one of them.'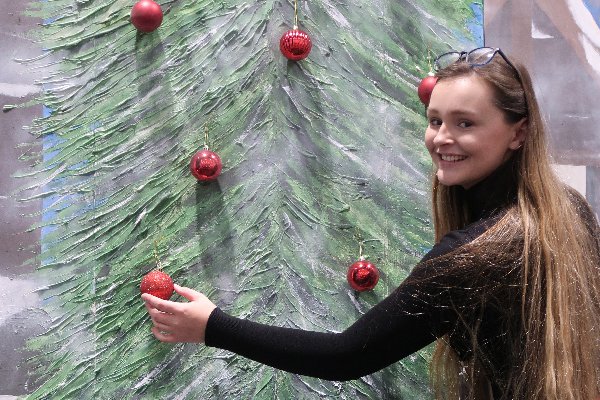 Photo: Lauren working on the set design of the school show at Duchess's Community High School.

Meeting the creative faculty

We also had an opportunity to catch up with Ruth Brown, Head of Art & The Creative Arts Faculty at Duchess's Community High School to find out how her team deliver creative lessons day-in-day-out.
What made you want to become a teacher?
'I come from a family of teachers and I love training people, and art and creativity are my life. So it's a perfect fit really.'
How would you describe the teaching style at Duchess's Community High School?
'We don't pigeon hole students; we aim to challenge them and ask them to try new things while allowing them to work on what they enjoy. As a team, we nurture our young people, and we have a clear approach on how we speak to students, we never talk down to them - we talk to them as equals.
'We understand that every student has a different level of creative practice, so when they arrive we give them a skills-based grounding in their chosen subject, then this experience is expanded upon by trips and opportunities within the field. As each student matures, we allow them a platform to communicate something for themselves.'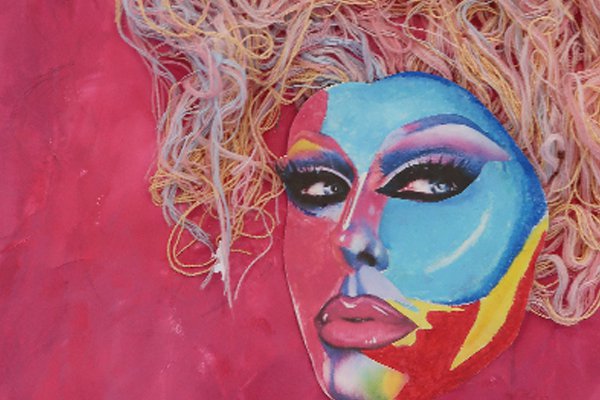 Photo: Duchess's Community High School, Year 11 art students mixed media picture.

How do you organise the school musicals each year?
'We only have 5 members of staff who oversee the school musical but the majority of the work is done by the students. Once they are given a budget and brief by the assistant head, our young people assign themselves roles and are in charge of everything from staging, lighting, directing, acting, singing, props, set design, costumes and ticket sales. It's a huge project that the drama students are graded on but everyone else takes part to enjoy the collective learning experience.'
Why is it so important for the school to invest in a musical production?
'The Musicals are a great way for all of the creative departments to come together and showcase both the talent of the faculty and the students themselves. We perform the shows at The Alnwick Playhouse and this allows all of the family and friends of our students to witness what they have achieved.'
What are the benefits to pupils studying creative subjects?

'I have seen so many positive results from all the students who pass through the faculty; they learn such a wide variety of transferable skills that help them to express themselves confidently. We are exceptionally proud of all our students and love to hear how they progress - we have past students working in set design and costume design on the West End, we have actors, directors, arts critics, artists, creative teachers, illustrators, photographers, and more. Most recently one of our former students, Peter Hanmer opened his installation at BALTIC as part of the Digital Citizen - The Precarious Subject exhibition. It's just such a privilege to watch students grow in confidence as they explore the world through their own creativity.'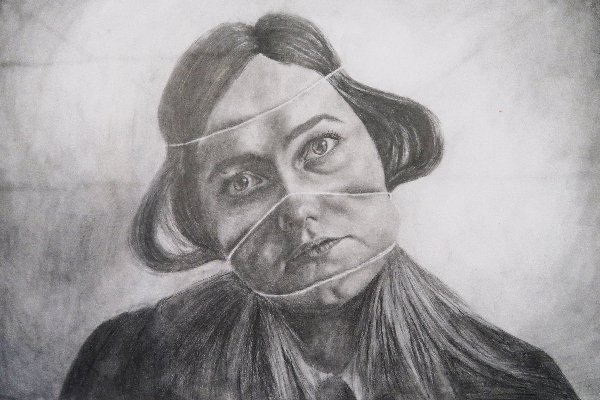 Photo: Duchess's Community High School, Year 11 art students pencil sketch

What's the best thing about your job?
'I'm so lucky to work with incredibly intelligent, modest and lovely young people and passionate colleagues, to be able to hear their ideas, share their emotions and to see the world through my student's eyes is such a joy. Plus I love seeing each individual develop and grow and take ownership of their own practice.'
If you want to learn more about beginning your Artsmark journey click >> HERE