Blog: Creating without boundaries
09 October 2019
St Michael's CE Primary School Artsmark Journey by Sharan Carr
When we started our Artsmark journey our aims were to gain a greater knowledge and understanding of what it means to progress in creativity and how to measure it using a range of strategies including self and peer assessment. We wanted to provide opportunities for children to flourish creatively without boundaries and find out how to encourage a love of learning through collaboration and inquisitiveness. We were eager to discover how personal skills could be measured and how children can feel successful and achieve.
We have developed the ability for our children to understand what it means to progress in creativity through our use of the thinking muscles in metacognition. The children have had lots of opportunities to flourish, to be inquisitive about the projects they have embarked upon and to work both independently and collaboratively. As teachers we are more aware of the impact of new experiences on children's enjoyment and creativity.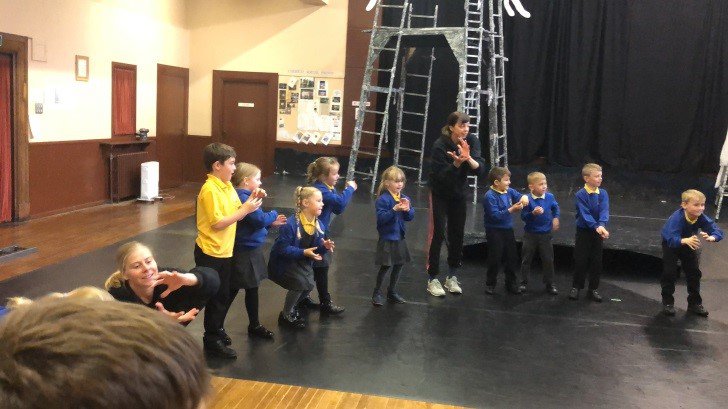 A focus in our school is to build children's resilience in order to develop their mental health and wellbeing. Through undertaking creative projects such as that with BalletLorent we clearly understand the positive benefits which creative learning and the arts have on children's mental health and general wellbeing. This was highlighted by the children's smiles and engagement during the video conferencing with the ballet company which promoted a very lively discussion. As a result of this, the children were keen and open to discover more about the project. "I use my fighter thinking muscle because I didn't give up." – Year 2 child whilst reflecting on the project.

"Through the creative work with BalletLorent the children developed a better understanding of their own metacognition and their 'thinking muscle'. They had an enormous sense of pride in their work which was evidenced in their presentation to parents and the whole school community and delighting in showcasing their work. Parents commented on how much the children had enjoyed the project and were eager to come to school. Many children followed this up at home by bringing in their own creations." – Year 2 teacher.
We were particularly surprised about how young children are able to reflect on the thinking about their learning when given time, space and a change of environment. They were very perceptive at assessing their strengths and areas for improvement. One boy in Year 5 said "I always thought it was a bit weird to see men doing ballet, but now I don't."