BLOG: Why now is the right time to embark on our Artsmark journey
13 November 2020
By Jessica Ditch, Grange Park Primary
"Children are given the opportunity to learn many skills, which is lovely to see and it is making the children become more confident in their own ability and the progression through school is incredible." – Year 6 Teacher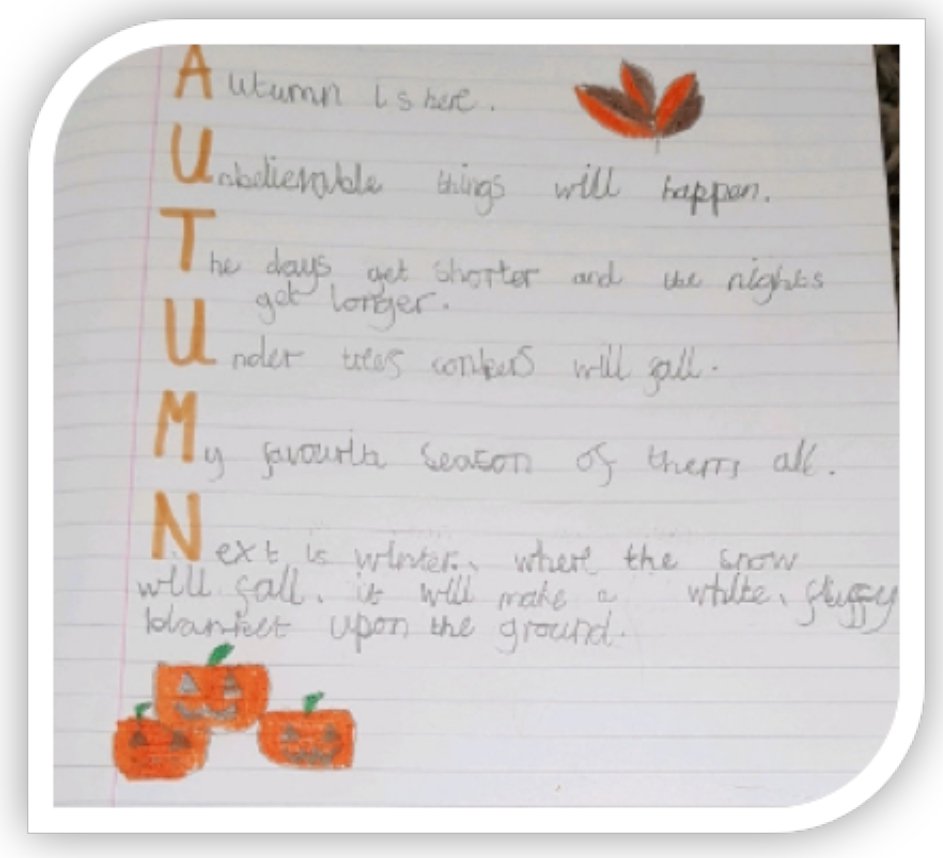 Grange Park is a one form entry primary school in Sunderland with 217 children on roll. This academic year, we have completely overhauled our entire curriculum to offer a rich and broad learning experience for all children, which is why we feel now is the right time to embark on the Artsmark journey. With this in mind, we are wanting the children in our care to receive a rich curriculum with the arts as part of the learning experience and not a separate entity. We have made the choice to move away from streaming the children by ability and instead we are structuring the teaching and learning for the children to be taught in mixed ability, same age classes. As we are embarking on our Artsmark journey, we are aiming to expose the children to the wider curriculum and an increased depth of understanding which will equip the them with the necessary skills to be successful across all areas of learning.

At Grange Park, we believe an inclusive curriculum which involves the wider subjects enables the children to be fully prepared for life during and after their time at primary school. Alike other schools across the globe, we are having to play catch up with missed and lost learning. Artsmark has granted us the opportunity to enrich the learning opportunities and engage students to ensure their time and transition back into learning is a purposeful and enjoyable one. As schools across the UK are finding this too, we need to ensure the children are nurtured and that their mental health and wellbeing is catered for, both in school and during distanced learning.
Recently, Year 4's bubble was closed which meant it was the first year group to experience another mini lockdown. Luckily this time, the parents and children knew it was short lived. It was a difficult time for some families, not knowing how to teach, worried about isolation and doubting their own abilities as educators in their child's lives. However, having the ability to expose children to the arts through remote opportunities has allowed the children to experience a broad curriculum at home.
Working alongside Artmsark partners has already granted the school opportunities to be part of creative writing initiatives, whole school music which hasn't been seen before, as well as opportunities for parental engagement since September. During a recent bubble closure, we were able to support arts learning at home including the children responding to the National Poetry Day initiative by sharing their favourite poets or creating their own poems over Class Dojo, as well as a virtual meet and greet with an author. We have also utilised Zoom to have a whole school singing assembly, as well appreciate that whole school gatherings are not possible, we didn't want the children to be missing the school community and inclusivity as this allows the children to be part of the school family.
Our experience of Artsmark so far has been beyond worthwhile and it is wonderful to observe such a strong impact in such a short space of time. Following the Artsmark launch event, Grange Park has been working closely with creative writing and music experts to support the enrichment of the curriculum. In the past, we have not worked closely with external organisations, yet we have been working with Artsmark partners that are close to the school and are therefore meaningful to the learning experiences of the children. Artsmark doesn't discriminate and it aligns with Grange Park's vision to enable students to develop their cultural capital suited to their needs, individual starting points, disruption to learning as well as reflecting the child's unique potential.
"You are all doing a wonderful job,in these very uncertain times. Very lucky to have teachers that care about our children so much" – Parent
"I loved learning about the Boulevard of Broken Tiles in Art. I like how art isn't just drawing, but we have learned about Barcelona and who Gaudi is" – Year 4 student.