The Royal Academy of Dance is offering teachers a 1-day workshop at Dance City Newcastle.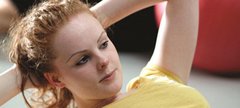 Dance City,Newcastle,NE1 4BR
10:00 - 17:00
Training for dancers of varying ages
Description
This one day workshop (worth 8 Time-Valued CPD hours) will address safe and effective stretching/flexibility training for dancers of varying ages and abilities.


Aims:
To develop teachers' knowledge and understanding of flexibility in dance along with how to evaluate students and modify training according to their needs.
Learning Outcomes:
On completion of the workshop you will have:
An enhanced understanding of flexibility
A secure knowledge of the underlying principles of a variety of flexibility training approaches
An enhanced understanding of the challenges of working with the hypermobile dancer
Developed skills in assessing and addressing the length/strength balance in dancers.
PLEASE NOTE: Culture Bridge North East has not been involved in the development or organisation of this event.