CreatED: session 4 dance in primary schools - Knowledge Exchange
Book your place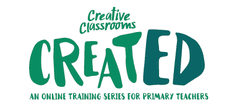 10.30-12.30
Online via Zoom.
Please note that this session is FREE.
CreatED session 4 - Dance Knowledge Exchange
Join us for CreatED, our brand new teacher training programme!
This session will
Look at the place of dance in the curriculum and what current provision in schools looks like.
Explore why dance is important in relation to children and young people.
Understand how it is valued in schools and what are the challenges in delivering high-quality dance
Throughout the session, there will be opportunities to share ideas and practice.
This session will be facilitated by Creative Classrooms facilitator, Jeanne Hale.