CreatED Music: Session 2 - Embedding a well sequenced and practically based music curriculum
Book now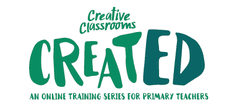 CreatED Music: Session 2 - Embedding the music curriculum with Michael Summers, Manager of Durham Music Service.
Date: Tue 28 June 2022
Online event
About the workshop: This workshop will provide practical examples of progressive music making for pupils based on suggested outcomes from session 1, ensuring that all staff leave with clear tasks and games that can be used within the music classroom.
Session facilitator: Michael Summers is Manager of Durham Music Service and a school improvement advisor. He has done extensive school improvement work in schools across the Northeast, developing curriculum from Early Years to A level.