Arts Award online adviser training
Book now
Arts Award adviser training has moved online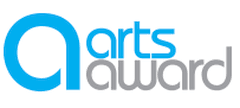 Arts Award adviser training has moved online
Online courses are available for anyone who wants to become an Arts Award adviser or offer a different level of Arts Award. On each course you'll join a live webinar with an experienced trainer and complete two learning modules independently.
Training is available at the following levels:
Find out more about Arts Award online adviser training or book your place here.