Arts Award online adviser training
Book now
Arts Award adviser training has moved online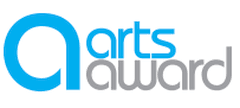 Arts Award adviser training has moved online
From September, courses taking place throughout the academic year can now be booked on the Arts Award website.
Training is available at the following levels:
The new online course comprises a live webinar and two learning modules which are completed independently.
Groups of six or more people from the same organisation or consortium who would like to train together should contact the Arts Award training team to discuss their training needs.
Find out more about Arts Award online adviser training or book your place here.